Join the National Custom and Self Build Association on the 24-28 May for a week of inspiring keynote presentations and continued professional development.
The week has been designed to build understanding of Custom and Self Build and the opportunities it presents for a range of professions. With Government supporting custom and self builds as a route to greater housing diversity, it has never been more important for professionals to understand current policy, practice and the opportunity for growth.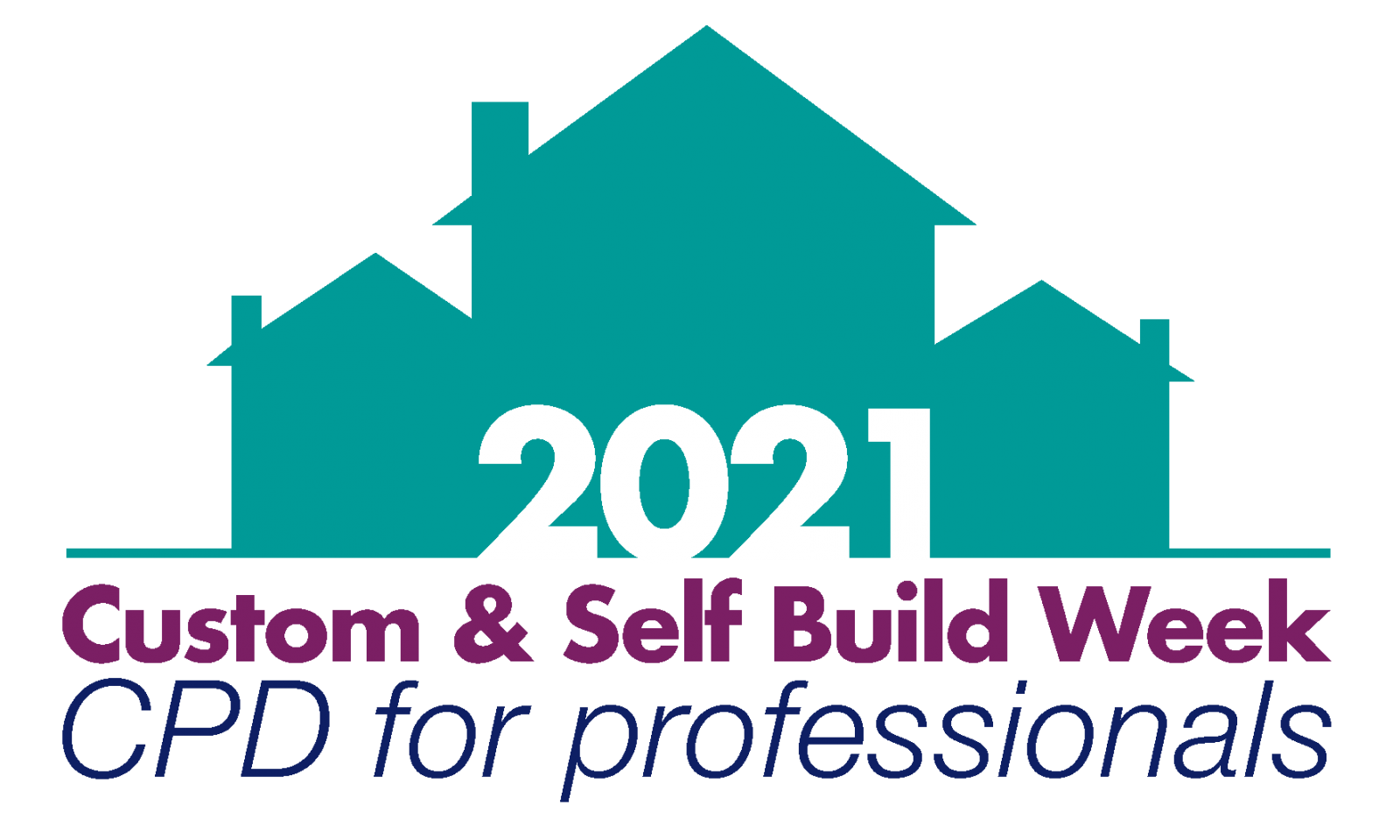 Welcome to NaCSBA's Custom and Self Build Week 2021 - for professionals!
We're offering FREE CPD sessions for a range of professions, with introductory sessions providing an overview of the sector, tailored to different professions, with drill down sessions providing practical and useful insight into delivery. We'll be presenting alongside some of the leading names in custom and self build including keynote speakers.
Each session is free, and attendees will be sent a CPD certificate for their personal development portfolios, to evidence attendance of individual sessions. The CPD is not accredited by each individual professional body, but instead provides a general CPD need for people looking to build their skills and knowledge in custom and self build.
NaCSBA's objective is to grow custom and self build opportunities in the UK, and the week of continued professional development provides an outlet for sharing skills and best practice for a range of professions. Free CPD meets this challenge, ensuring a range of professions are ready to engage and support delivery.
Details will be released shortly, but we expect that registration will be for the entire week, at which point you will be sent the joining instructions for Zoom. This will give you access to every session. You will be sent a blank CPD certificate that you can fill in according to the sessions you joined as a record of your individual learning.
Sign up will be open closer to the event, but for now please add a note in your diary. Please note, CPD sessions are free but will require you to register with NaCSBA.

Keynote speakers
Thought leadership, insight and inspiration from some of the leading names at the cutting edge of custom and self build, including,
Andrew Baddeley-Chappell, NaCSBA CEO
Richard Bacon MP – champion of custom and self build and chair of the sector's APPG
High level Government representative (TBC)
More to be announced…

Industry focused sessions
Offering professional insight for how custom and self build can engage with professions, and the potential it has for boosting opportunities for your business.

Lenders (with BSA)

Housebuilders (with FMB)

Planners

Conveyancers

Local authorities

Architects

Land promoters

Frames & components

Valuers

Expert insights
Drill down detail into sector-specific initiatives, from legislation, funding and the upcoming review of the entire sector.

The Right to Build
Get up to date with the legislation, its review and the self build registers.

Help to Build
Find out how a new route to consumer finance could translate to opportunities for your organisation.

Self and Custom Build Fund
Will your local authority be using this fund to bring on custom and self build plots, and what does this mean to you?

WE EDUCATE

WE INFLUENCE

WE PROMOTE