The National Custom and Self Build Association (NaCSBA)
NaCSBA is the voice of the Custom and Self-build housing sector. Our mission is to make Custom and Self-build a mainstream choice for everyone seeking a home of their own.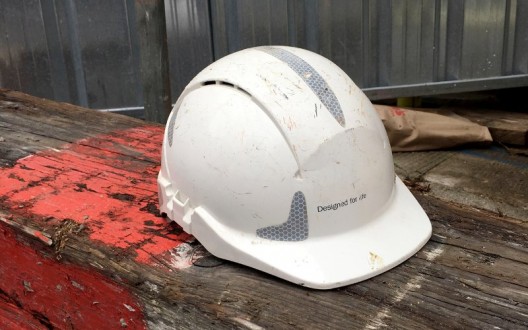 The UK is currently an outlier amongst developed nations with regards to the low level of customer-commissioned new homes that are currently built. Growing our sector increases housing diversification. Custom and Self-build can deliver more and better homes that more people aspire to live in and that communities are happier to see built.
News and information about policy, lobbying and more – for NaCSBA members and professionals operating in the sector. It's the home to the user preference centre for all three websites, and the Right to Build Portal – the campaign page for anyone wanting to register with their local Self Build Registers.
News and information for members of the public, offering advice and support to anyone wanting an owner-commissioned home.
The industry-facing website of the Right to Build Task Force, which supports a range of stakeholders and community groups to help bring on more custom build housing by offering tailored advice on a chargeable basis.
Work that NaCSBA does on behalf of its members
Lobbying Government
Promoting and campaigning for its members and anyone working in the Custom, Self-build and community-led housing sector. Ensuring that ministers and officials are aware of the current trends and barriers to growth, and that NaCSBA is feeding into policy across the UK.
Sector research
NaCSBA works to compile statistics and data on the sector, which it uses to support its work, such as its annual Freedom of Information requests to establish how many people have signed up to the Right to Build registers in England.
Working groups
Specific NaCSBA Executive Board members spearhead working groups to look at opportunities and challenges for target sectors, such as Custom Builders or those wanting to build in groups. Their findings help focus our policy targets.
Supporting consumers
NaCSBA's Self Build Portal website educates consumers, providing an objective source of information and an overview of the sector, offering support and advice to the public.
Creating opportunities for growth
Working alongside the Right to Build Task Force to support more opportunities for owner-commissioned homes to be developed. NaCSBA believes the sector has huge potential to deliver additional homes to alleviate the housing crisis.
Representing member interests
Working nationally and regionally to support and reflect our members' concerns and successes, ensuring that key decision makers understand the sector and what it needs to deliver.
Right to Build registers
Through the Right to Build Portal we track and support people wanting to sign up to their Right to Build by linking them to their local Self Build Registers.
Our pledge to our members
NaCSBA commits to work on behalf of its Standard and Gold Members to:
Grow the Custom, Self-build and community-led housing sector, creating more opportunities for consumers and professionals
Be a trusted voice in the industry
Share emerging data, insights and best practice with our members
Give a voice to our members through delivering their views, needs and opinions to National and local Government, and give them the opportunity to feed into our our consultation responses
The National Custom & Self Build Association (NaCSBA) was set up by network of companies and individuals with the aim of promoting Self-build and Custom Build as a form of housing delivery that can make a significant contribution to home building in the UK.
This includes community-led housing, such as cohousing or Community Land Trusts, as they are models that lead to owner-commissioned homes.
 
NaCSBA brings together developers, architects, planners, financial and warranty providers, manufacturers, Self-builders, community groups and local authorities to develop, share and promote best practice in self and custom build.
The Association is run by its members and is independent, relevant and practical, and operated on a not for profit basis. This gives us an objective approach that makes us an organisation that can feed into national and local Government debate.
2008
Launched as National Self Build Association (NaSBA)
2009
Published detailed report about how an increase in self building could stimulate the housing and construction sectors, and the wider economy. Visit the Library to view the documents.
2011
Working with Government, NaCSBA published a detailed Action Plan to promote the growth of the UK self build industry, plus a report about the self build sector in a number of overseas countries. This resulted in Government's Housing Strategy endorsing and promoting self building as a means of delivering volume housing for the first time.
2012
At the request of the Minister for Housing and Local Government, NaCSBA produces a progress report on the implementation of the Action Plan to promote the growth of self build housing
2014
NaSBA becomes NaCSBA – the National Custom & Self Build Association to reflect the new and growing custom build world sector.