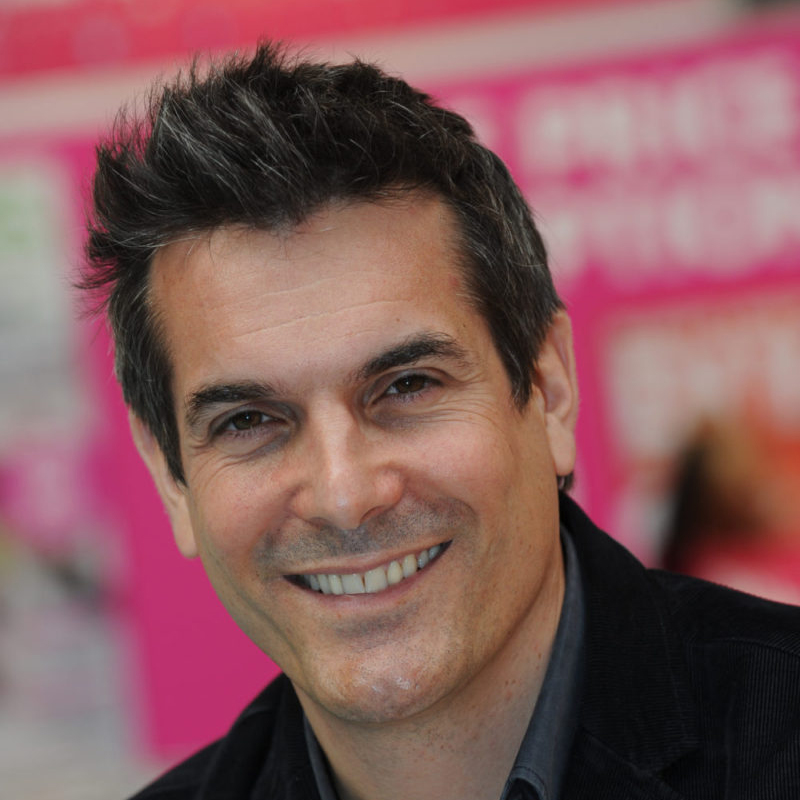 NaCSBA Chair
Michael Holmes
Michael has 25 years' of experience as a residential property expert, journalist and broadcaster. Michael was the Editor of Homebuilding & Renovating magazine for ten years and currently works as content director for Future Publishing and as a property development consultant and investor.
Alongside his media career, Michael has worked on development projects ranging from extensions and renovations, barns and pub conversions, to building a new country houses. He has Self-built twice and undertaken three major home renovation projects.
Michael has worked with NaCSBA since its foundation and has been closely involved in the development of key campaigns to change the National Planning Policy Framework and the taxation system to help rebalance the UK housebuilding industry.
He is experienced in negotiating at boardroom and ministerial level, and is a tireless campaigner and enthusiast for Self-build and Custom Build, with a passionate belief that everyone should have the opportunity to build their own home.
NaCSBA has a very important role to play in rebalancing housing provision in the UK and I firmly believe it should be a choice available to the many, and not just the few.
Michael Holmes, NaCSBA Chair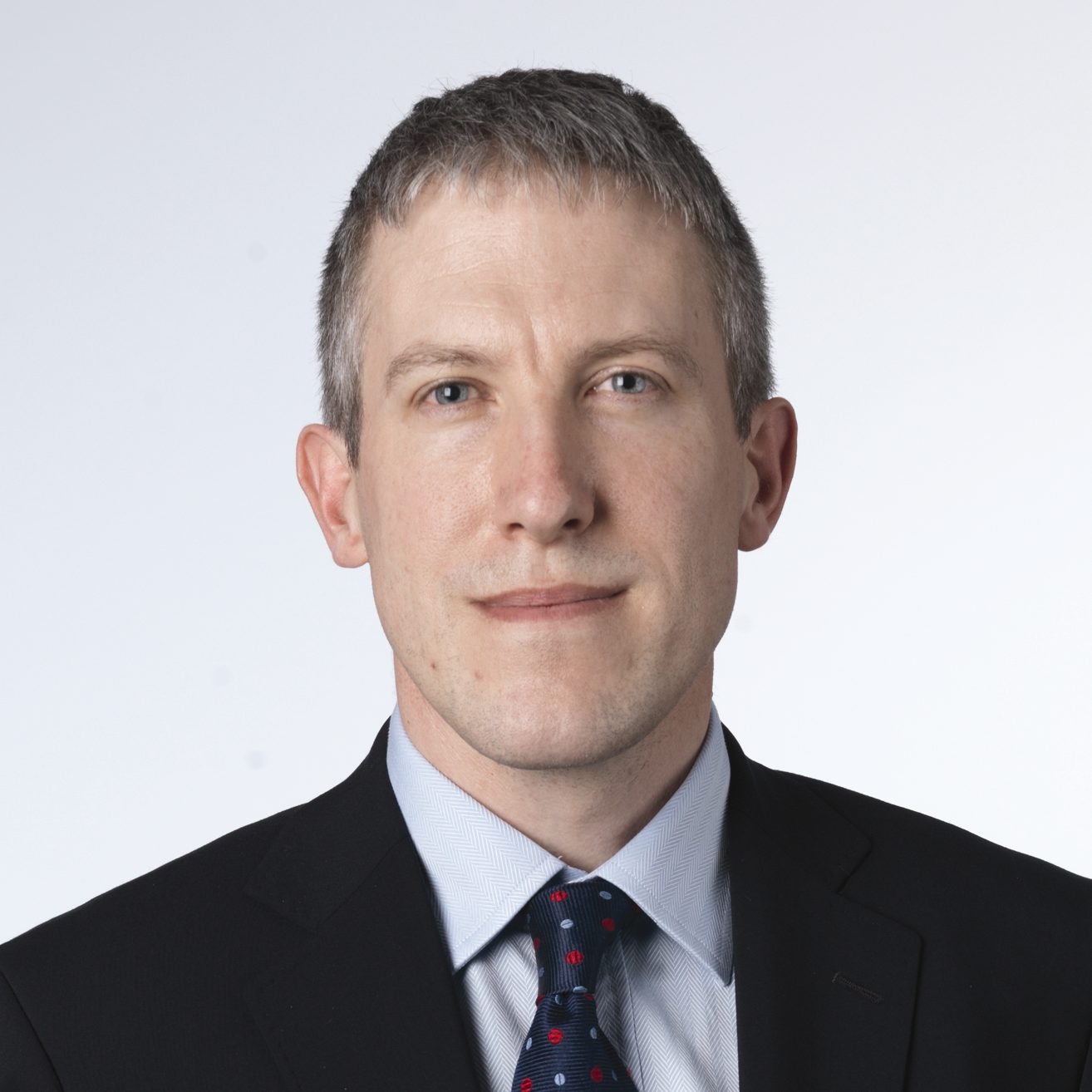 Chief Executive Officer, NaCSBA, and Chair of Right to Build Policy Commission
Andrew Baddeley-Chappell
Andrew qualified as a chartered accountant with Ernst & Young and worked in their London and Birmingham Offices, before joining Nationwide Building Society. Andrew undertook a range of increasingly senior roles across the Society including Finance Director of their specialist lending subsidiary, and Head of Mortgage Marketing.
As Head of Mortgages and Savings Policy, Andrew led the Society's engagement with regulators, politicians, government, trade bodies and the media. Andrew left Nationwide in 2017 setting up his own consultancy, Homanity, focused on improving the housing and mortgage markets for all.
He has worked with government, trade bodies, developers and suppliers. His work includes support for NaCSBA and the Right to Build Task Force. Andrew also chairs the Bank of England Residential Property Forum.
The Right to Build Policy Commission is a NaCSBA campaign
Wonderful things can and do happen when individuals are given more control over the design and construction of their home – whether they are renting or buying. Working together we can deliver more and better homes that more people aspire to live in and that communities are happier to see built.
Andrew Baddeley-Chappell, NaCSBA Interim CEO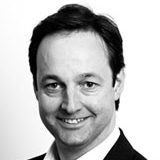 NaCSBA Membership & Development Representative
Calum Taylor
Calum is a huge advocate of the Self-build sector in both his professional and private life. Over 18 years Calum has completed two Self-builds, two major renovations and one Custom Build. Calum spent 20 years at Centaur Media and was MD with responsibilities that included the Homebuilding & Renovating portfolio, giving him extensive senior contacts amongst the Self-build community.
Calum was a key member of the management team that floated Centaur on the London Stock Exchange in 2004 and has an MBA from the London Business School.
In March 2012 Calum launched his own business and bought Build It magazine, which he has subsequently re-vitalised – it is now the UK's fastest growing Self-build title. The launch of the industry's first awards scheme, a new website and a growing portfolio of Build It Live exhibitions have all added to the strength and penetration of the Build It brand.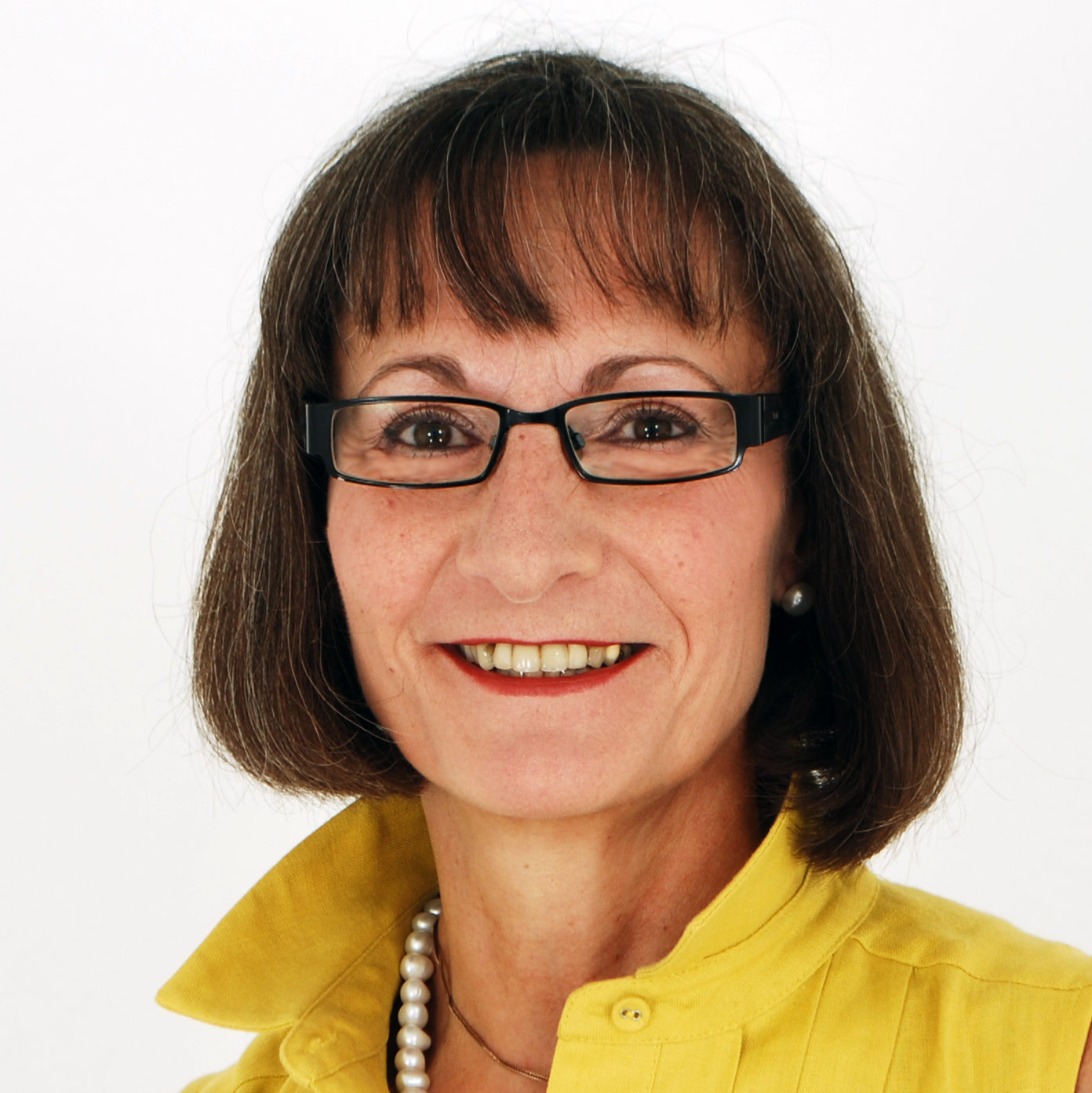 NaCSBA Self-build representative
Mary Riley
Mary Riley Solutions Limited plays a prominent role in the development of Self-build mortgage funding concepts that help to enable Self-build, Custom Build and community Self-build, among other developments.
Mary also sits on various working parties that look at ways to support and bring new players in to the market, which are ideal for growing NaCSBA's key messages to the wider industry.
She is a committee member of the Structural Timber Association and has experience on consultations at local and national Government level relating to housing. She writes many articles for the Self-build press, and has been a key expert at Grand Designs Live since its inception.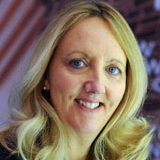 NaCSBA Technical Representative
Sally Tagg
Sally is an experienced Chartered Town Planner and Managing Director of Foxley Tagg Planning, with a client base throughout the country, covering a broad spectrum of projects including Self-build, Custom Build and cohousing and neighbourhood planning. With this experience, Sally ensures that NaCSBA remains abreast of the ever changing planning legislation that impacts on Self and Custom Build.
In July 2011, in conjunction with DCLG, Sally helped to deliver the report of the Self Build Government Industry Working Group, An Action Plan to Promote the Growth of Self-build Housing.
Sally co-ordinated and led a series of workshops, "Preparing for the Self-build Revolution," which NaCSBA targeted at LPAs during 2012. This, in turn, built upon the publication, "Planning for Custom and Self-build Housing – a Planning Guide", which Sally co-authored in November 2012.
Sally is also the 'Planning Expert' for Homebuilding & Renovating magazine, a passionate presenter of seminars and hosts 'The Planning Clinic' at major shows throughout the country, specifically targeted at the Self and Custom Build industry.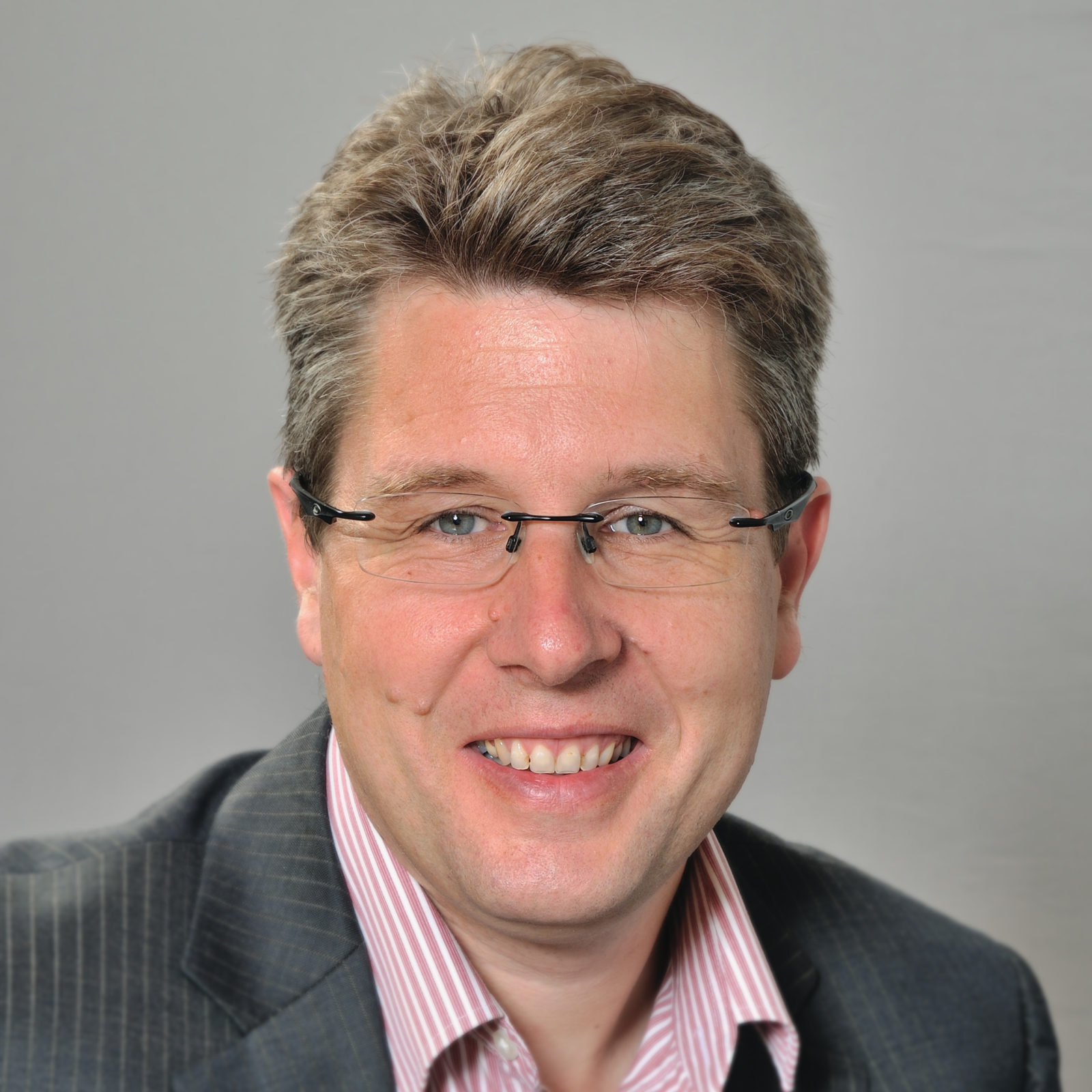 NaCSBA Suppliers and Manufacturers Representative
Mark Stevenson
With the Self-build sector moving into a new era and gaining recognition as a viable solution to a plethora of housing challenges, Mark brings a new voice and fresh prospective to NaCSBA that ensures the challenges that face the sector are squarely met.
With 26 years in the construction industry, working from grass roots to management, he has the qualification, leadership skills and experience to inspire and motivate an effective working group, empowering it to lead NaCSBA into an exciting new era.
As MD of Potton, one of the UK's largest Self-build companies, Mark see first-hand the issues plaguing our industry and the challenges his customers face. While the industry is seeing the beginning of change, and recent government announcements to stimulate Self-building are welcome, Mark believes that there is much more to be done.
As the Suppliers and Manufacturers Representative, Mark believes he will confront these obstacles by driving policy and bringing about change.
With vision, determination and commitment Mark trusts that we can address these issues and together bring the sector to the forefront of the construction industry and make building your own home an achievable option for all.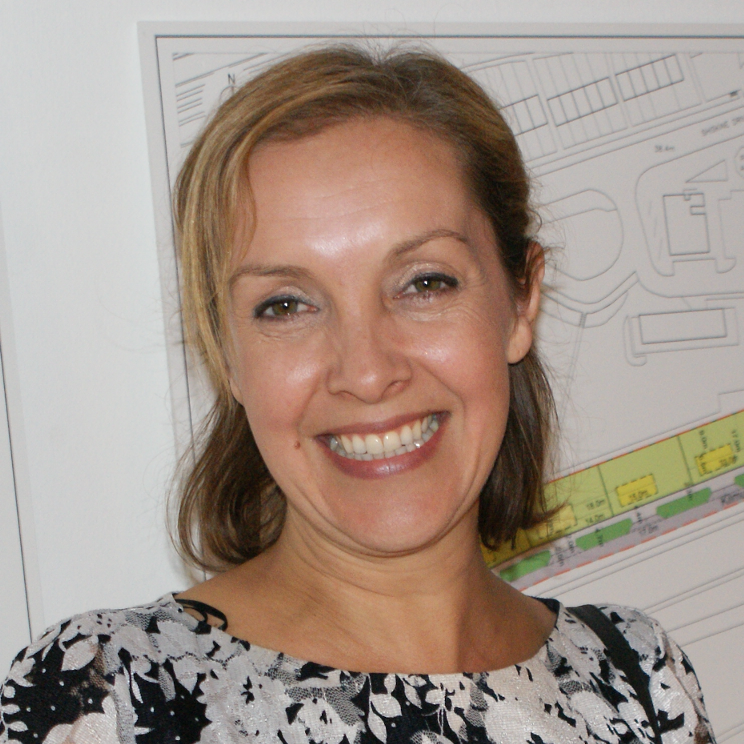 NaCSBA Scotland, Wales and Northern Ireland Representative
Angela Doran
Upon completing her first Self-build in 2002, Angela became a committed advocate of self-provided housing models. She wholeheartedly believes that Custom and Self-build should be options available to all, regardless of wealth or social status.
As well as completing further individual projects while running a small development company, she has worked for several years as a consultant to Self-build groups and local government. She specialises in building connections between communities and agencies, such as regeneration companies, planning departments, local authorities and housing professionals, ensuring that the needs of each are met equitably. As part of her work she regularly attends cross party housing group meetings at the Scottish parliament where she lobbies for the Self-build agenda.
Currently, Angela is leading Glasgow City Council's pioneering Self-build project in Maryhill, while continuing to provide help and support to various groups across Scotland through her work as a director of Assemble Collective Self-build.
With the correct approach, local and national Government can be persuaded to make legislative changes and address the barriers to Self-build in Scotland, Wales and Northern Ireland to encourage self-procured housing models. This results in high quality, exciting housing developments which genuinely meet the needs of their residents and contributes to creating resilient communities.
Angela Doran, NaCSBA Scotland, Wales and Northern Ireland Representative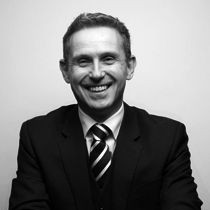 NaCSBA Marketing Representative (Interim)
Richard Morey
Richard brings a wealth of experience of events marketing to the role of Marketing Representative. He will help to ensure that NaCSBA's work and its key messages are conveyed to a wider audience.
As Managing Director (UK) of Media 10, Richard is responsible for driving and delivering Media 10's ambitions nationally. Prior to this he was responsible for spearheading partnerships with Channel 4, Freemantle and ITV for This Morning Live. He brings a wealth of experience and understanding of the 'bigger picture' to NaCSBA and its activities, supporting sector growth and increased opportunities for the association.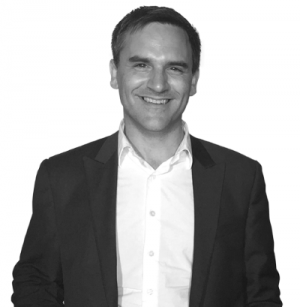 NaCSBA Custom Build Representative
Gus Zogolovitch
NaCSBA's new Custom Build Representative is Gus Zogolvitch of Unboxed Homes, formerly Inhabit Homes. You may recognise Gus as he's no stranger to NaCSBA having been elected to serve on the executive committee in 2013.
Shortly after this time, he set up Unboxed Homes, London's first Custom Build developer. Since this time he has continued to contribute to NaCSBA's Custom Build Group and has spoken at numerous events for the association.
Gus has also worked alongside the DCLG, HCA and attended numerous Government events to help build up the sector.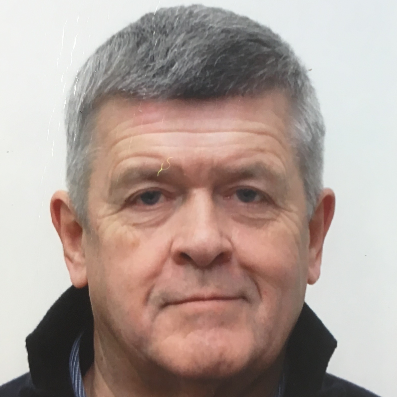 NaCSBA Finance Representative
Raymond Connor
Raymond launched the Self-build Advisory Service in 1997 to provide legal services, mortgage advice and plot finding services. In 2001 the company became known as BuildStore and has grown to become a leading player in the Self-build sector.
Through BuildStore he launched the Accelerator advanced stage payment mortgage, created the ability to lend higher amounts to novice Self-builders and founded the National Self-build and Renovation Centre in Swindon.
Raymond has worked with councils across the UK to develop strategies for financing larger scale developments, as well as being involved with all the major Custom Build projects currently being undertaken.
BuildStore is responsible for creating the new Build Out insurance policy, which is enabling lends to fund these developments. Throughout its existence BuildStore has acted as an enabler to the industry, linking consumers to suppliers such as systems manufacturers, building materials suppliers and those such as architects providing professional services.
Finance is the silent engine driving new build, and the next few years are critical to the success of the market. We need to ensure that there is not only sufficient lending to sustain expected growth, but also that lending comes in the form of relevant products and, in particular, lower deposit mortgages for Custom and Self-build.
Raymond Connor, NaCSBA Finance Representative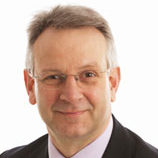 NaCSBA General Manager
Mike Hardwick
Mike Self-built his family home in 2002 while in the Royal Air Force, and it changed his live as he now works as independent Self-build consultant. He has been involved with the National Self-build and Renovation centre in Swindon since it first opened, initially as a technical advisor in residence, and latterly as lead presenter for the three-day Self-build courses.
Mike writes every month for Build It magazine and is frequently called on as an expert at Self-build shows and for TV and Radio. He believes that these are revolutionary times for the Self-build industry and sees a massive shift in perception of the difficulties of Self-build and who it is aimed at.
He's also keen to ensure that the needs of the traditional Self-builder are not lost amid the new and exciting world of Custom Building, that has so caught the imagination of the politicians.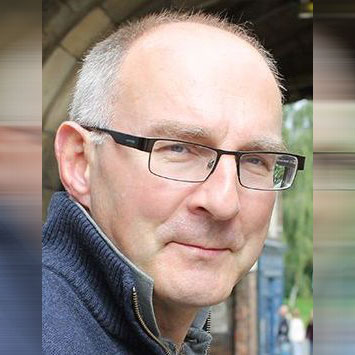 NaCSBA Consumer Representative
Peter Johns
Peter is the publisher of SelfBuild & Design magazine. He launched the monthly magazine back in 1997 and the SelfBuild & Design brand now extends to two major exhibitions, PlotBrowser, with a large digital presence.
He believes passionately in Self-build in all its forms, and has substantial personal experience of building projects. Peter sees the importance of Self-build in giving people more choice, enabling them to remove the constraints of the mass market developers and give them the chance to build the home they want, where they want it.
Usually building their home for life, Self-builders invest in quality and energy efficiency, and make a major contribution to improving house design, both aesthetically and in terms of build quality. By encouraging Self-build in the UK and making it more mainstream we can make a substantial contribution to the severe shortage of housebuilding in this country.
Peter Johns, NaCSBA Consumer Representative

NaCSBA Group and Community-led Self Build Representative
Jon Broome
Jon Broome was joint architect with Walter Segal for the pioneering local authority-funded Self-build projects in Lewisham in the late 70's and went on to found architectural practice Architype. In the 90's he enabled housing association-funded Self-build projects for shared ownership and for co-op rent.
Since 2000, Jon Broome Architects has been working on Passivhaus custom build houses as well as feasibility studies for custom build housing, and also on a shell-and-fit out project in Walthamstow. Jon is also a Strategic Advisor to RUSS, a ground breaking Self-build Community Land Trust in Lewisham and is the author of the Green Self-build Book.
Jon believes that Community-led and Self-build housing creates opportunities for residents to have a stake in the important decisions that affect their daily lives, but the key to growth lies in getting access to land at a price that can support properly affordable development.
To overcome this, the guardians of publicly-owned land and socially-minded landowners need to be persuaded of the long-term economic, social and environmental benefits of self-reliant citizens living and working in places that they have had a hand in creating.
Credit: Stevenson (Steve Hodgkin/Chadwicks)