On 20 April 2021 the Government published its Self and Custom Build Action Plan including, at the request of the Prime Minister, an independent review on significantly scaling up the scaling up sector to be undertaken by Richard Bacon MP.
To boost knowledge and skills around the sector, the National Custom and Self Build Association celebrated Custom and Self Build Week on 24-27 May with a series of inspiring keynote presentations and continued professional development.
The week was designed to build understanding of Custom and Self Build and the opportunities it presents for a range of professions. With Government supporting custom and self builds as a route to greater housing diversity, it has never been more important for professionals to understand current policy, practice and the opportunity for growth. The sessions also offer Continued Professional Development for a range of disciplines connected with the Self and Custom Build sector.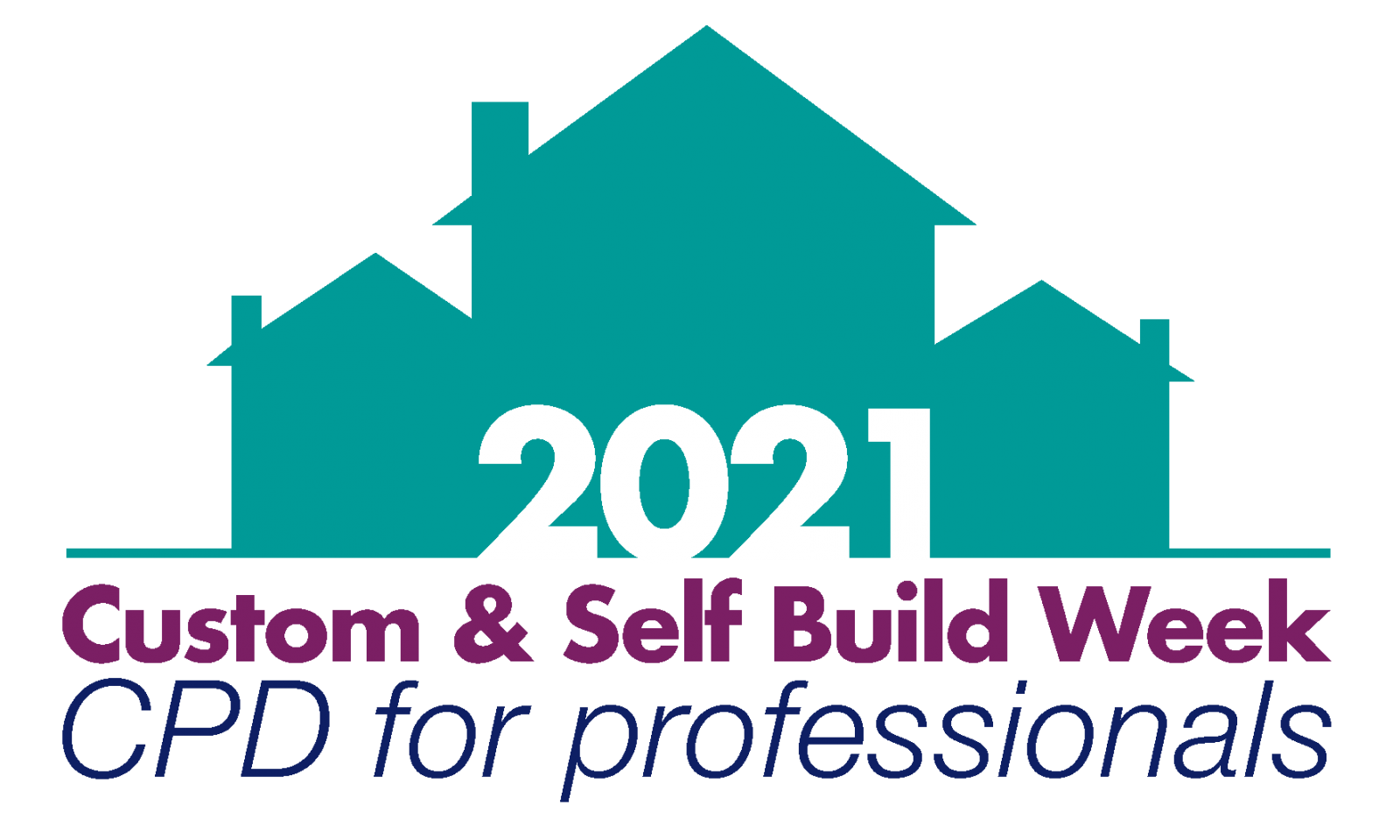 Welcome to NaCSBA's week of presentations for professionals and businesses

Keynote speakers
Richard Bacon is the MP for South Norfolk and Chair of the APPG for Custom, Self Build and Community Led Housing discusses the Bacon Review.
Andrew Baddeley-Chappell is the CEO of NaCSBA and he discusses the Action plan to the next opportunities and challenges for the sector.

Technical sessions
These offer in-depth insight into key aspects of the Action Plan, the review of the Right to Build and the launch of Help to Build equity loan.

Professional sessions
Each of these sessions will share a common introduction to the custom and self build industry with a drill down look at each specialist's discipline, helping to unpick specific aspects of practice.

Catch up on the sessions
Please register to access the catch up sessions – available here.

Lenders & Intermediaries
Monday 24 May, 10-11am
A detailed look at the potential for lenders to service and benefit from the growing custom and self build market. Supported by the BSA


Valuers & land agents
Monday 24 May, 2-3pm
Find out why custom and self build is a good route to market for land, from a public and a private perspective.

Planners & LAs
Tuesday 25 May, 10-11am
Whether in public or private practice, there is a suite of guidance and best practice to support and scale up activity. Supported by RTPI


The Bacon Review
Tuesday 25 May, 12-1pm
The Bacon Review is a chance to take stock of the entire custom and self build industry, and what it needs to help it grow. This session by Richard Bacon MP was not recorded.

Manufacturers & suppliers
Tuesday 25 May, 2-3pm
Could you business benefit from the self build revolution that's coming? Find out about the opportunities and challenges. Supported by the STA and NSBRC


Builders & developers
Wednesday 26 May, 10-11am
SME and micro housebuilders deliver the majority of activity in the market – discover how you can capitalise on growth. Supported by the FMB


What next for the sector
Wednesday 26 May, 12-1pm
Andrew Baddeley-Chappell, NaCSBA's CEO provided an overview of the Government's Action Plan for Custom and Self Build – designed to scale up activity.

Architects
Wednesday 26 May, 10-11am
What are the opportunities for architects in the sector that offers people more choice in terms of design? Supported by the RIBA


Conveyancers
Thursday 27 May, 10-11am
A detailed look at the potential for lenders to service and benefit from the growing custom and self build market. Supported by the Law Society


Update: Right to Build
Thursday 27 May, 12-1pm
An overview of the Right to Build and local authority activity, with progress to date and expectations for the review of the legislation

Update: Help to Build
Thursday 27 May, 2-3pm
What we know to date about the Help to Build fund – offering £150m funding to support more consumers to self build.

FAQs
We're offering FREE CPD sessions for a range of professions, with introductory sessions providing an overview of the sector, tailored to different professions, with drill down sessions providing practical and useful insight into delivery. We'll be presenting alongside some of the leading names in custom and self build including keynote speakers.
Each session is free, with attendees invited to log their time as evidence of their CPD for their personal development portfolios. The CPD is not accredited by individual professional bodies, but meets a general CPD need for people looking to build their skills and knowledge in custom and self build.
NaCSBA's objective is to grow custom and self build opportunities in the UK, and the week of continued professional development provides an outlet for sharing skills and best practice for a range of professions. Free CPD meets this challenge, ensuring a range of professions are ready to engage and support delivery.
Attendees can sign up via Eventbrite, below, and are able to sign up to any events they are interested in. Details for joining each Zoom will be sent out with reminders prior to each event. This will give you access to every session. You will be sent a blank CPD certificate that you can fill in according to the sessions you joined as a record of your individual learning.