NaCSBA couldn't do it's work without it's membership finances. This helps us lobby and run campaigns, help members of the public through the Self Build Portal and also support professionals through our input into the Right to Build Task Force. So we'd like to extend a huge thank you to the following companies. Here we list our Gold Corporate Members and our Regular Members by name only, for more about each member visit the member's directory on the Self Build Portal. You can use the search box below to find a member by name.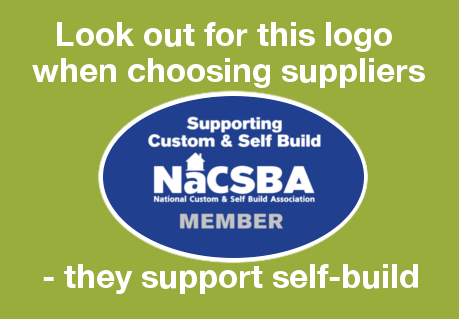 NaCSBA Corporate Members
The following companies are Gold Corporate Members of NaCSBA, showing the support for our work. These corporate partners companies may contact Self Build Portal users who have agreed to third party contact.
Filter by category
Show all
Not-for-profit & Business
Architecture & Design
Custom Build
Plots, Finance & Professional Services
Doors & Windows
Heating, Plumbing & Ventilation
Eco
Building Materials & Systems
NaCSBA regular members
We'd like to thank the following companies who are NaCSBA members, helping us to continue to grow our sector.
ADM Systems
Affordable Home Options
Air Craft (Southern)
Airflow Developments
Allan Corfield Architects
Andrew Jones The Vatman
Arbour Landscape Solutions
Archi-scape
Architects Scotland
Beattie Passive
Beco Wall Form
BJC Plannning
Bluestone Planning
Bright Green Futures
Buckinghamshire Building Society
Build Eco Offsite Architecture
Build Manager – digital project management
Carpenter Oak
Castle Planning
CEAD Architects
Central Bedfordshire Council
Charlie Luxton Design
Cherish Homes
City of York Council
Clifton Homes
Community Self Build Agency / Homes for Veterans
Cringle Consultancy
Custom Homes Alliance CiC
CVC Direct
D3 Architects
Dan-Wood House
Darlington Building Society
Devine Construction
Devon Custom Homes
Dobanti Chartered Surveyors
Dreadnought Tiles & Ketley Brick
East Midlands Community-Led Homes
Eco Energy Environment
Eco Homes Direct
Ecomerchant Natural Building Materials
Ecomotive
Econekt
Edward Tucker Chartered Architect
England Architecture and Town Planning
English Brothers Timber Frames
Evo Homes
Fay Tiplady – Sustainability Practitioner
Figura Planning
Frame Technologies
FrameWork Synergies Ltd
Glasgow Mortgage Company
Glatthaar Keller Basements
Goldcrest Custom Homes
Green Axis
Green Building Store
Greenspace Architects
H.D. Services
Halcyan Water Conditioners
Hanley Economic Building Society
Hathor Property
Helical Systems
Hinckley & Rugby Building Society
House Builders Bible/ Mark Brinkley
Hugr Homes
Huntsman Building Solutions
Huswist
Iceni Projects – planning
ICF Supplies
Idealcombi
Igloo Regeneration
IMS Heat Pumps
Innova Homes
Jali – custom made furniture
JIG Planning and Development
Julian Owen Architects
Jurassic Coast Ventures
K-HAUS
Katie Malik Interior Design Studio
Ken Dijksman Planning Consultant
Kiss House
Land and Partners
Land Sales Support
Landstrom Group
Lansdown
lapd architects
Leaper Land Promotion
LivedIn
Lone Star Land
Luvli Homes
Mansfield Building Society
Mary Riley Custom Build Funding
Masefields Architects
MBC Timber Frame
Meisterstueck Haus
Melton Mowbray Building Society
Mid Devon District Council
MMC Build – Project Managers
Moss Technical Home Control
North and Middle Pill Land Consortium
Northcot Brick
Oakwrights
Orchard Farm Kent
Orchard Homes Glos
Oxford Homes
Palmer + Palmer Architects
PJT Design
Place Technologies
Plaster Ceiling Roses
ProAktive Selfbuild
protaHOMES
Protek
PYC Construction
RB Electrical Services
Richard Coles Building
Scandinavian Homes Ltd
SIPS@CLAYS LLP
Solar Shield Exterior Shading Solutions
Solution Property
South Gloucestershire Council
Spawforths
Stellco Homes
Studio 11 Architecture
Swansea Building Society
Tapco Roofing Products
Teignbridge District Council
Tetlow King Planning
The Mortgage Box
The Path To Self Build Success
The Skirting Board Shop
Three Dragons
TMDP – Architectural Design & Property Consultant
Total Home Environment
Unboxed Homes
Vertigo – Sustainable Development Consultants
Zehnder
Filter by category
Show all
Heating, Plumbing & Ventilation
Plots, Finance & Professional Services
Architecture & Design
Building Materials & Systems
Eco
Custom Build
Not-for-profit & Business
Doors & Windows
Interiors
Roofing & Rainwater
Please visit our Suppliers Directory for more information about member companies. If you're company is not here but you are a member, please email us.