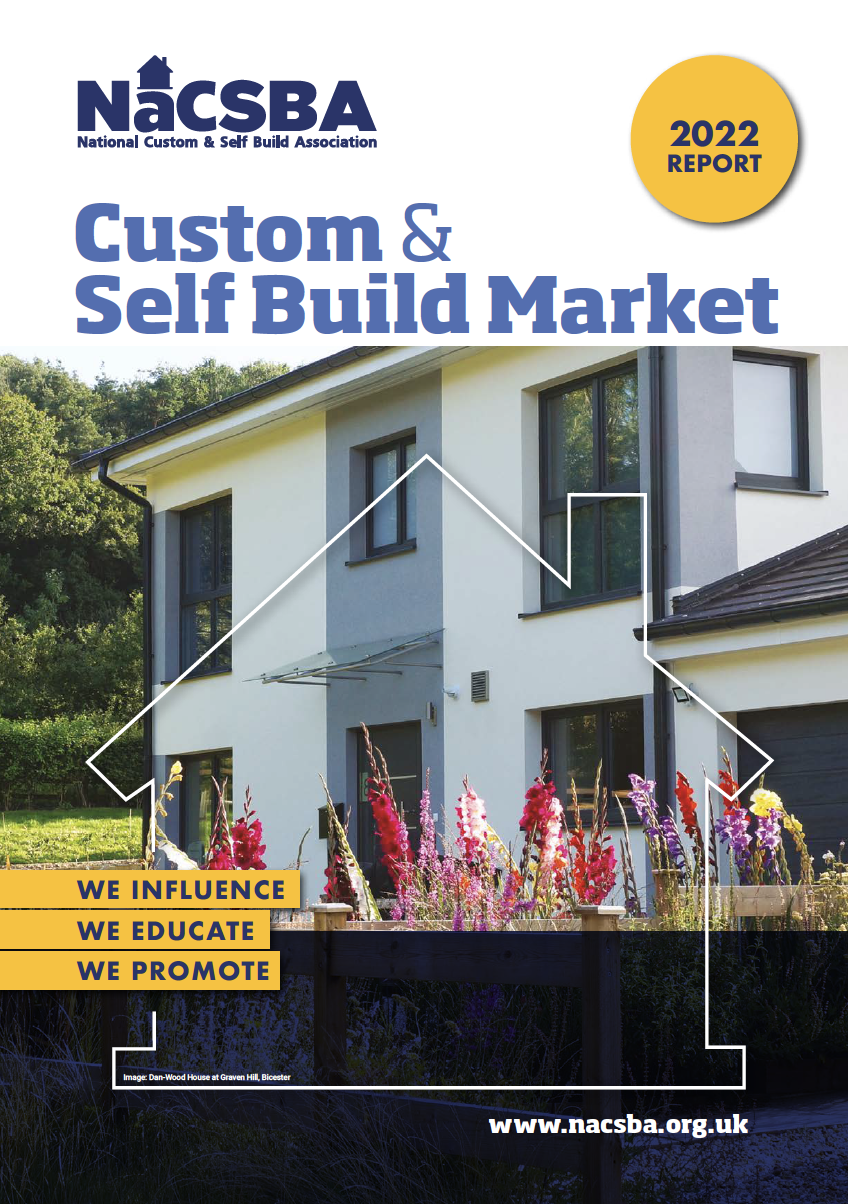 NaCSBA's Custom and Self Build Market Report is an invaluable resource for anyone operating in the custom and self build sector, and is the first publication of this new annual resource. It contains data that reflects the aspirations of both the general public, those people already aware of – and interested in – the route, and also those people who have built already. Together this forms a robust source of data to support business decisions and applications for sites.
The report is available for free to NaCSBA members as a member benefit, and is also available to purchase as a hard and digital copy for £295 p+p.
Report structure
Made up of three main sections, the report gives an overview of government support, such as legislation, policy and more, to date, followed by market insight from our five sponsors. This is then followed by the data section, starting with the Right to Build figures and analysis for the period 2016-2020 (2020-21 figures were not available at time of press).
Buy the report
NaCSBA members get a free copy, or click to buy, for £295 incl p+p.
Buyers will be sent the digital report, with a print copy posted to the address linked to your Paypal invoice. Please email media@nacsba.org.uk using subject matter CSB Report purchase if you do not receive the digital copy, or you need to change the postal address.
Please note, once purchased the report can be used within your organisation but should not be shared externally or hosted online/published. If you wish to use extracts of graphs please confirm usage with us on the email above. Thank you.
Report contents
GOVERNMENT POLICY
National policy to 2021 Timeline of activity
Policy today
Bacon Review
Help to Build
Legislation review
Across the UK
Other policy priorities
MARKET INSIGHT
Planning matters – Tetlow King
The inspirational Graven Hill story – Graven Hill
Promoting sustainable lending – Ecology Building Society
Access to materials and labour – Richard Coles Building
Review of Germany's housing market – Dan-Wood House
DATA ANALYSIS
Registers: Right To Build data 2016-2020
Consumer attitudes survey – BSA/NaCSBA
Aspirations survey – NSBRC/NaCSBA
Custom and self build market survey – NaCSBA/industry
VAT: assessing market size – VAT returns/Glenigan data
CSB Market Report 2022 – sponsors
The report wouldn't have been possible with the help of our sponsors, who we are very grateful to them for supporting NaCSBA's work to grow the custom and self build sector.