2017's Self Build on a Shoestring Competition attracted innovative entries from across the UK, and international submissions from Denmark, Australia, the USA, China and Vietnam. The creative designs were of an exceptionally high quality, giving the judges a tough decision in creating a shortlist.
This year six of the designs have been nominated as finalists, the overall winner will be revealed and presented with their £5,000 prize at the Grand Designs Live exhibition at the NEC on Friday 13th October.
The judges include three of the UK's TV self-build celebrities: Piers Taylor, Charlie Luxton and George Clarke. RIBA self-build champion Luke Tozer is also one of the judges along with Maria Brenton, the driving force behind OWCH (a unique community-led retirement community recently completed in Barnet, North London) all overseen by NaCSBA founder Ted Stevens.
The Finalists: Top 6 Projects
Apple Yard London-based architects Inglis Badrashi Loddo called its entry 'The Apple Yard' and arranged all the homes around the edge of the site, overlooking the central gardens and orchard. Each open plan home has a pyramid shaped roof and one wall that's fully glazed, overlooking a private garden area.
Click here to see the full entry>>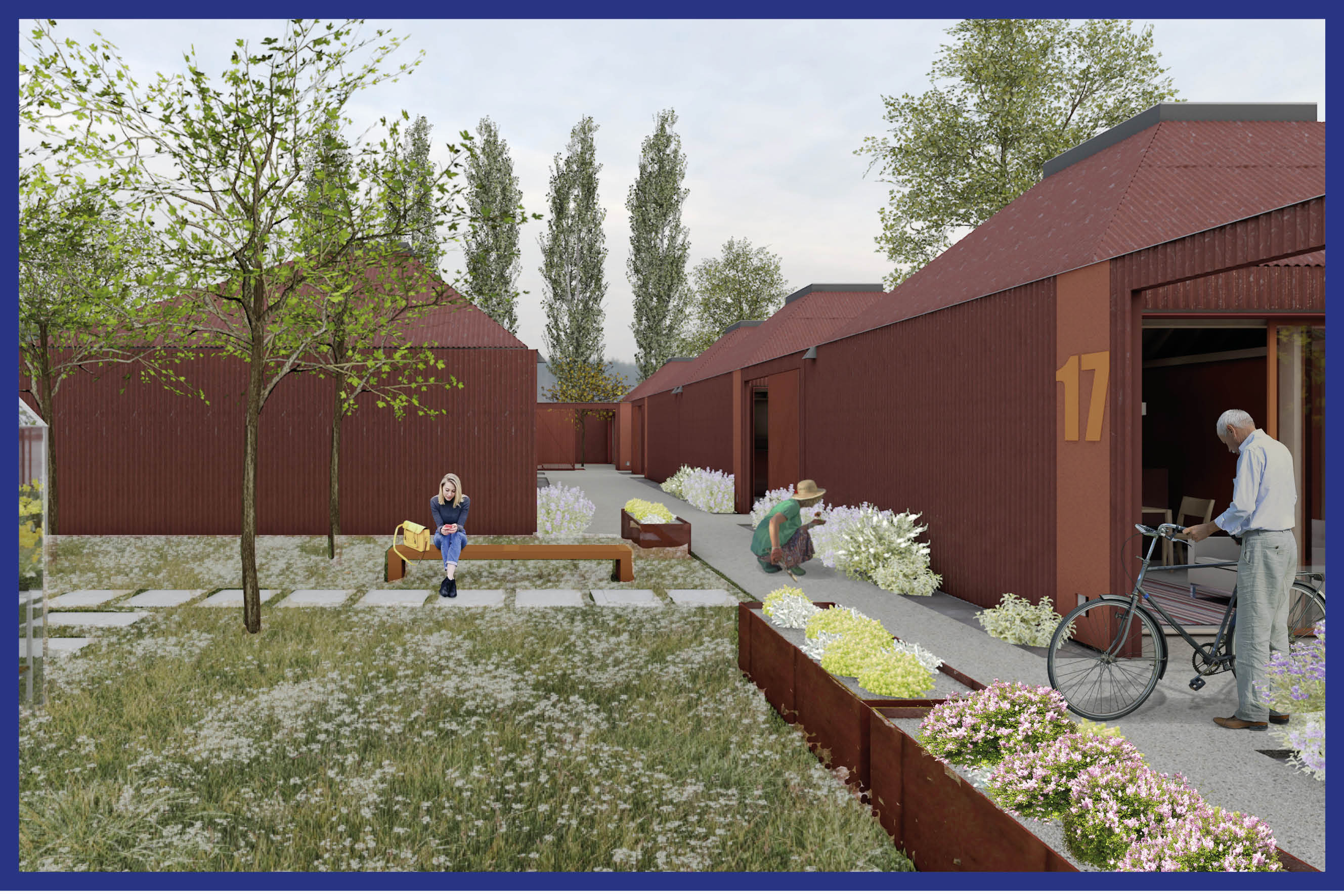 Grow House Gavin Watts and Ashley Taylor from Denmark. Their 'Grow/House' uses cross laminated timber panels (CLT) and a new low cost insulation product (based on fungi). The base modules can be constructed for less than £40k, and they can be arranged and stacked in a number of different ways.
Click here to see the full entry>>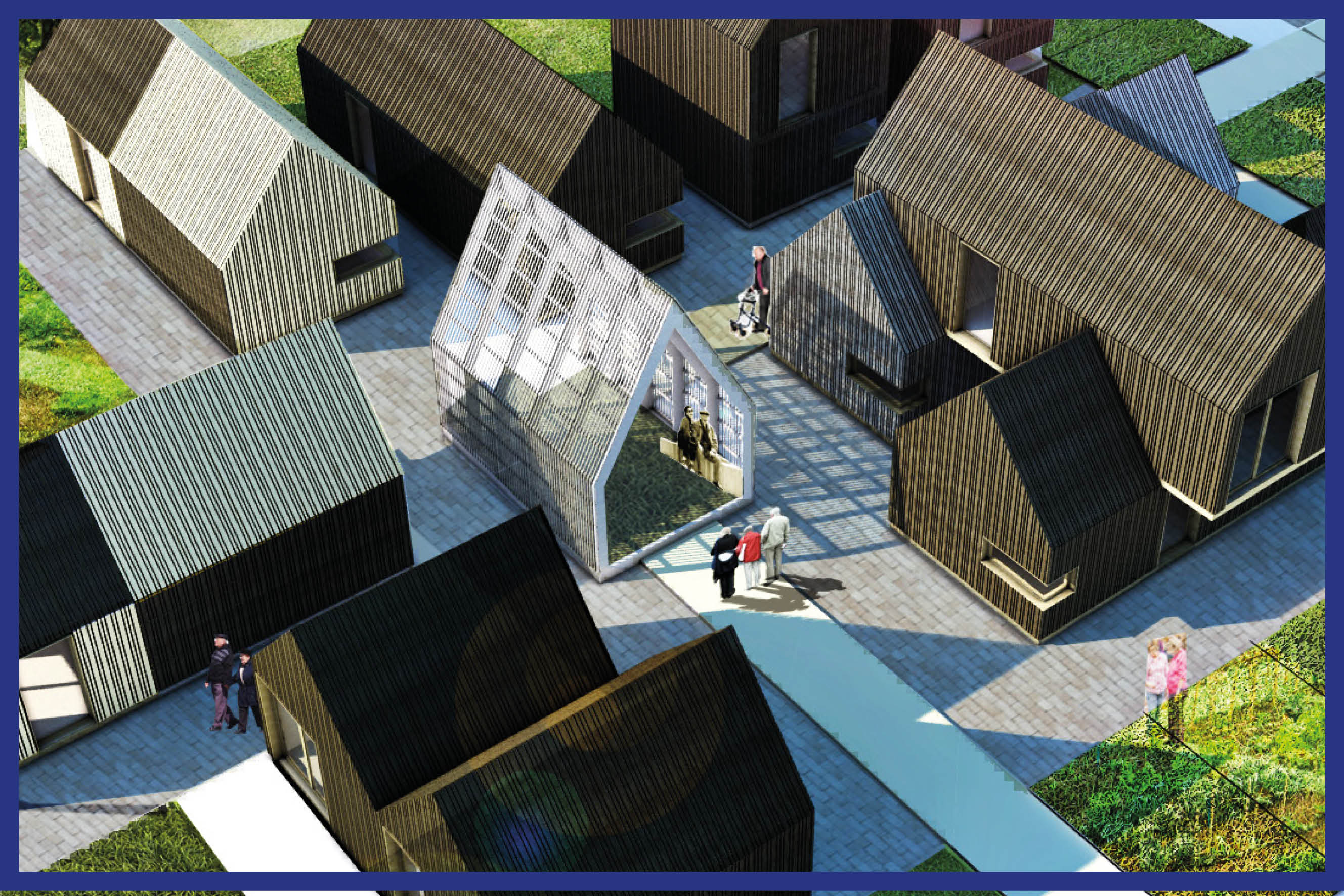 Clover Meadow Richard Bassett of London-based architects LSI. Called 'Clover Meadow' this solution uses structurally insulated panels (SIPs) to build four clusters of homes arranged in the shape of a clover leaf. This design encourages interaction between the residents. The entire 30 home scheme can be built for £1.5m
Click here to see the full entry>>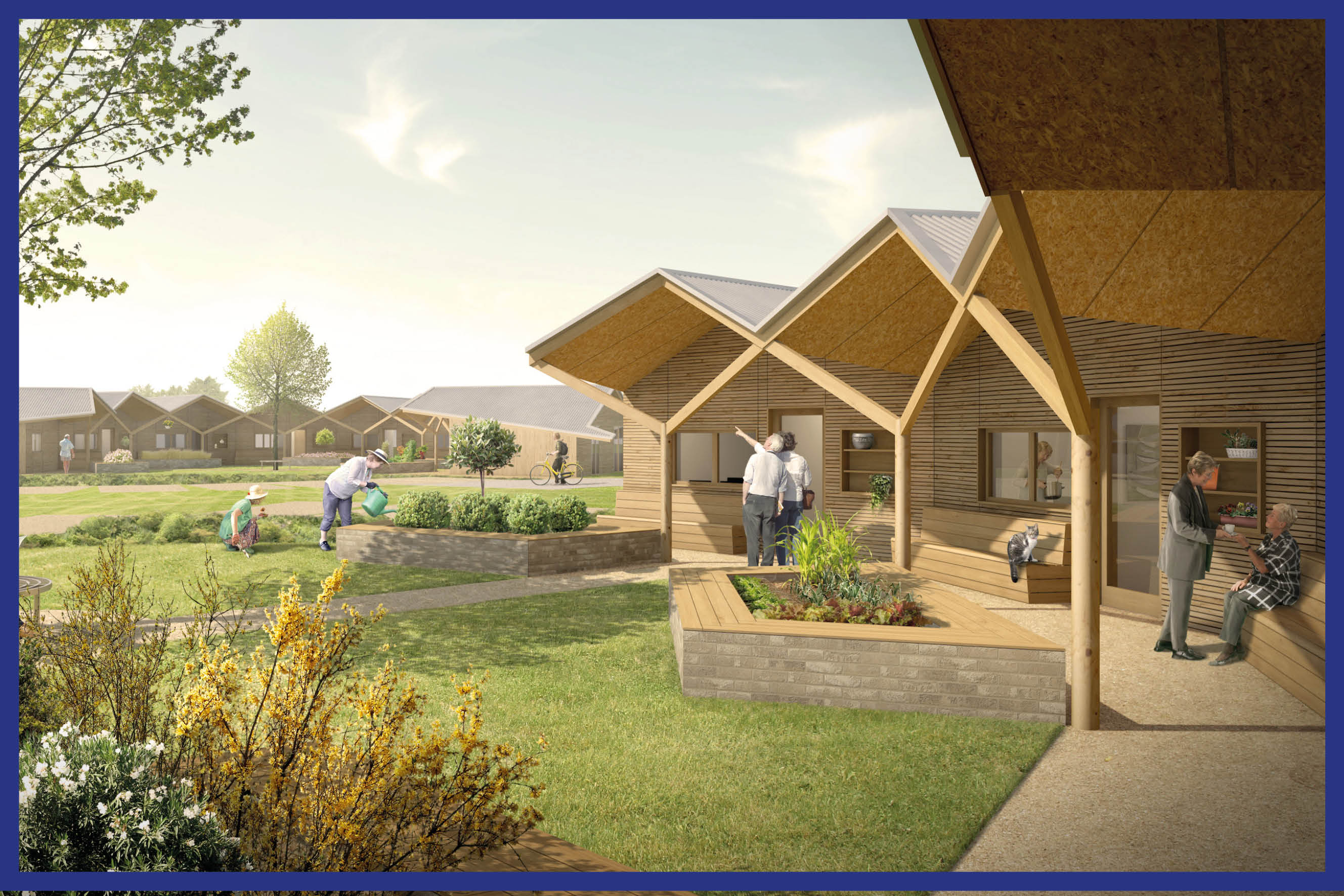 Green House Darran Levins, Charlotte Schurenkramer and Graeme Doctor from London architectural firm 318 Studio. Called 'Green House' this design arranges the homes as a cost-effective terrace, with generous shared spaces, gardens and a covered, communal area at the rear. This approach also employs SIP panels, and can deliver Passivehaus standard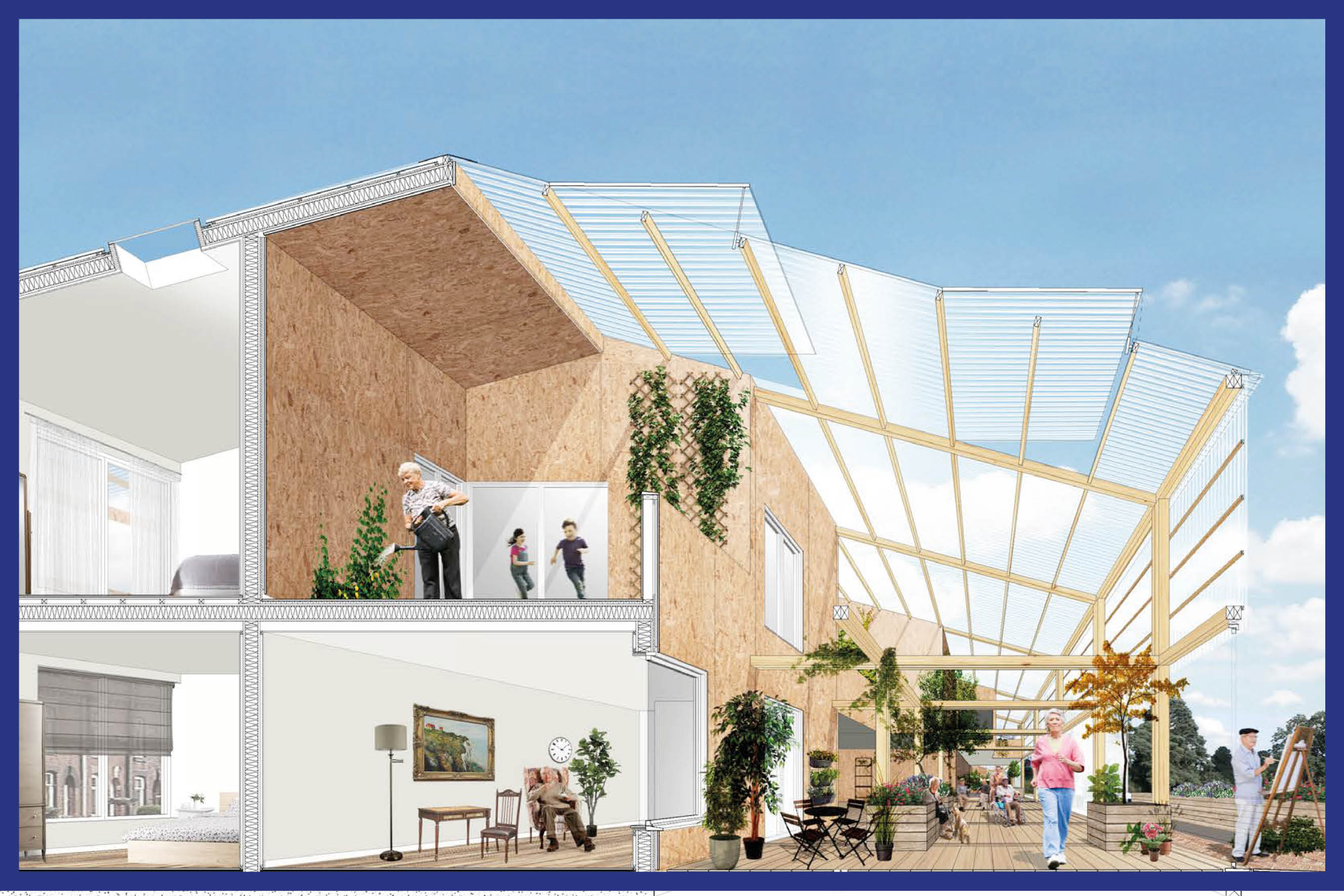 Click here to see the full entry>>
Hortus London-based Amaia Monteagudo and Laura Castano. Called the 'Hortus Community' this submission arranges each of the homes inside a larger, low-cost transparent outer shell – so the residents can enjoy the 'outside' even on poor weather days.
Click here to see the full entry>>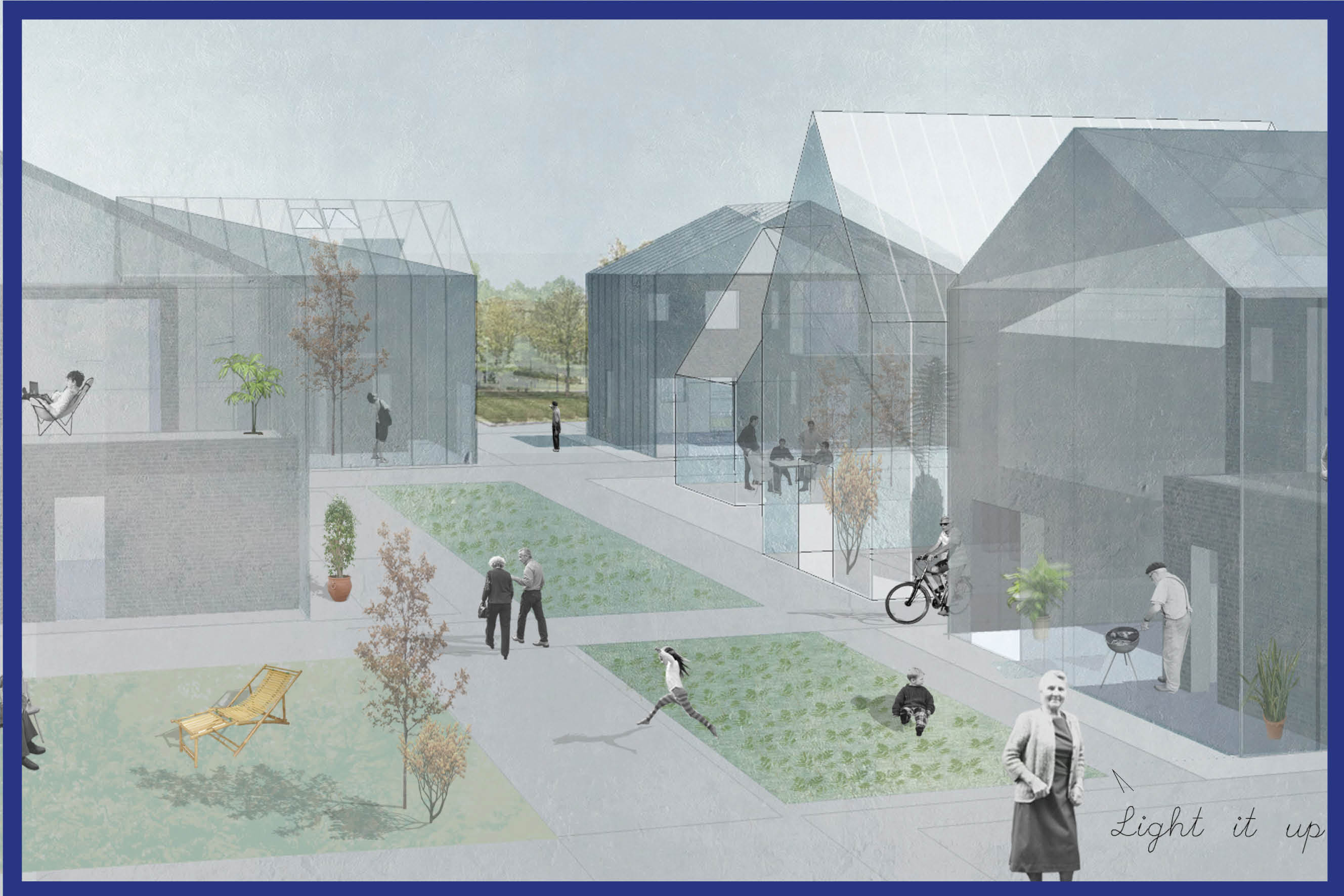 Inner-Side Out Alex Catterall and Alex Franklin from London architects Catterall Franklin. Called the 'Inner-Side Out Framework' this entry provides quite compact individual granny flats, but makes up for this by delivering really generous communal spaces including a large dining facility.
Click here to see the full entry>>