Back to National Custom & Self Build Week homepage?
What did it achieve and what did we learn?
As the first-ever National Self Build Week closed, thoughts turned to what it achieved and what was learnt from organising it. NaCSBA's then-Chair Ted Stevens reflected on a very frantic few days in early May 2013…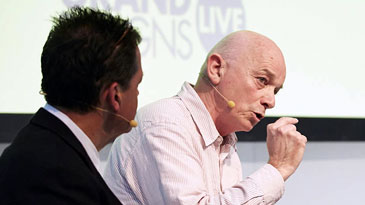 "National Self Build Week 2013 achieved three main things. Firstly, it raised the profile of the self/custom build housing sector, with lots of media coverage in the national press, and on TV and radio. One of our aims was to showcase the many ways its now possible to deliver self or custom build homes, and – in a modest way – we did this. The media exposure we secured and the debates and events we arranged explained many of the ways its now possible to get a home delivered. The Week was also used as the platform to launch a new guide aimed at public sector organisations. This is available free to download from NaCSBA's website and it showcases 16 different ways councils and housing associations can encourage more self/custom building. Much of the exposure we got was down to the fact that we teamed up with the organisers of Grand Designs Live – so we had people like Kevin McCloud plugging the Week on TV and on the radio, and at a number of events he was personally involved in. George Clarke, Charlie Luxton and Tom Dyckhoff also helped raise the profile of the sector too. In time this media exposure can only be good for the sector – boosting awareness and understanding among would-be self builders, and generating more enquiries and interest.
Secondly, we secured lots of support from the Government, and in particular from the Planning Minister Nick Boles. When we launched the Week we managed to persuade the Department for Communities and Local Government to officially support it. The department also agreed to send along various ministers to participate in some of the key debates that we had set up. Housing Minister Mark Prisk helped us launch the Week on May 4th. And Planning Minister Nick Boles contributed to a very positive debate about the planning challenges faced by self builders on May 7th. Until now the industry has not had much contact with the top planning team at the department. But it was clear, during the debate that the Planning Minister is very keen to support the growth of the sector, and he stressed that he would be doing a number of things to help reduce red tape and make it easier for people to find building plots and secure planning permissions in the future. We also met Greg Barker, the Minister of State for Energy and Climate Change.
Thirdly, it provided us with a platform to launch a range of new initiatives. These include the 'Self Build on a Shoestring' competition (dozens of people have already registered to enter this), and our new 'Need-a-Plot' facility on The Self Build Portal (this is a fantastic way of would-be self builders finding sites or teaming up with others to get group self build projects underway). Later this week we will also be launching a special 'match-making database' that helps put large housebuilders in touch with special self/custom build developers and enabling consultants. And towards the end of May we will also have a special guide available for small local builders that explains the various ways they can get involved in facilitating more self/custom build homes (and the returns they can get).
Of course, if we'd had more time and more resources we could have done a lot more. But for our first year it seems to have been reasonably successful.
At a local and regional level it was good to get a fair range of events listed in the Week's activities. These including a large workshop for would-be self builders in Leeds (organised by the city council and the Homes and Communities Agency), and a series of busy tours of a pioneering self build community project in Bristol (including one that involved a big delegation from the Nigerian Government). There were also many smaller events including open days arranged by suppliers active in the sector in Wales, Essex, Derbyshire and Surrey. And a number of organisations promoted special offers during the Week.
NaCSBA wants to send a big 'Thank You' to everyone who organised a special event as part of the week. We also want to thank E.ON, who very kindly paid for the printing of our 'Action Handbook', the team at the Department for Communities and Local Government, the three main self build magazines who helped us promote the activities, and to the organisers of Grand Designs Live."
Ted Stevens, 13.05.13