National Custom & Self Build Week is an annual event that takes place in May and heralds an exciting series of events to help promote custom and self build and encourage more people to turn their dreams of building their own home into a reality.
National Custom & Self Build Week 2015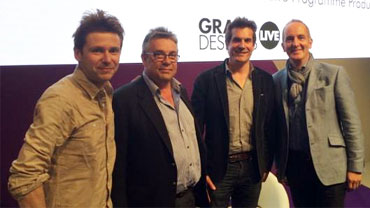 The 2015 event – organised by Grand Designs Live and the National Custom & Self Build Association (NaCSBA) – took place from the 2nd to the 10th May and was centred around a multitude of events taking place at London's ExCeL centre.
The Week included the launch of the 2015 Self Build on a Shoestring ideas competition where the challenge is to design co-housing in a rural situation.
Plus, NaCSBA's Research & Development team – comprising former Chair Ted Stevens and senior DCLG policy adviser Mario Wolf – revealed its research on the best self build projects around the country.
And, on General Election Day, a panel of influential spokespeople from NaCSBA – Marketing Representative Jason Orme, CEO Tim Doherty and Chair Michael Holmes – discussed with Kevin McCloud how self build might fit into the policies of the new Government (pictured, above).