Right to Build Task Force
The Right to Build Task Force supports Local Authorities, community groups and organisations to deliver large, affordable Custom and Self-build projects.

Right to Build Task Force
NaCSBA set up the Right to Build Task Force, based on the successful Dutch model which helped grow Custom and Self Build activity in the Netherlands. Endorsed by Government, it works to support and grow the Custom and Self Build sector, as well as community-led housing such as cohousing and Community Land Trusts.
While NaCSBA lobbies and campaigns to grow the sector, the Right to Build Task Force supports stakeholders as they create plot opportunities. As well as supporting the industry and groups, it also shares its learnings via a talks of talks and presentations, with information available on upcoming events on the Toolkit website. It also feeds its progress back into Government.
Through all of its work, the Task Force focuses on growing custom and Self Build at scale, with an emphasis on improving affordability. This is to support the sector in the challenge of alleviating the housing crises by creating diversity in additional housing supply.
Who it helps
The Task Force is mainly aimed at supporting professionals working in the sector, such as landowners, financiers, brokers, local authority planning and housing teams, housing association, SME companies, developers and enablers to state a few.
A key part of the Right to Build Task Force's remit is to support community-led housing groups – and the help and advice it offers crosses from the professional to a more consumer-led approach to reflect this fact. Ultimately, community-led housing groups are regular people who have to engage at a professional level, which requires a degree of new skills.
How to access support
The Task Force itself runs similar to a consultancy, with users paying for slots of time, with the aim of supporting plans to become plots. To find out more register your interest by downloading an Expression of Interest form. 
To date, the Task Force believes its support has helped move over 7,000 plot opportunities into the pipeline.
The Right to Build Toolkit
The Right to Build Toolkit is the home of the Right to Build Task Force and is run by NaCSBA on its behalf. The Task Force has a vast amount of online help that's currently free for anyone to access.
The Toolkit provides an invaluable and unique source of practical guidance and information for councils, housing associations, builders, developers and a host of other stakeholders working to facilitate custom and self build housing projects across the UK.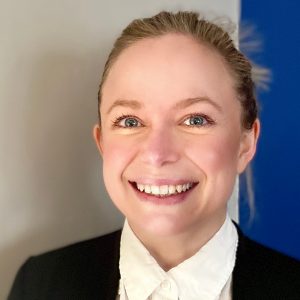 Head, Right to Build Task Force
Bryony Harrington
The Task Force is headed up by Bryony Harrington, who's joined the Task Force from Graven Hill, the UK's largest custom and self build site, which she helped coordinate the early stages of the development. Bryony manages the team of experts and ambassadors that make up the Right to Build Task Force, supporting more custom and self build coming to the market.