NaCSBA CEO and Richard Bacon MP, author of the Bacon Review, recently took a flying visit to Germany to see first hand a German show house park in Cologne, Fertighaus Welt.
Essentially, these show parks – and there are over 30 such 'stores' across Germany – are lifesize shops selling houses, with the 25 models(at Fertighaus Welt) each built by different manufacturers. The set up allows prospective shoppers to browse and experience the homes.
It's a model that the Bacon Review put forward for replication as one of its recommendations, as a way for a diverse range of manufacturers of homes to showcase their products to an interested public.
For NaCSBA this is important – as the link between the policy and legislation that is aimed at stimulating growth in the custom and self build market must be met by the delivery potential of these housing suppliers. A similar showpark in the UK could kick-start this process, as we have a range of home-based and European package manufacturers producing exciting, off-site homes using Modern Methods of Construction, but not many people are aware of the sheer number of these companies.
This is reflected by the fact that Fertighaus means ready house German, which reflects the package approach, with homes often built of closed timber panel systems.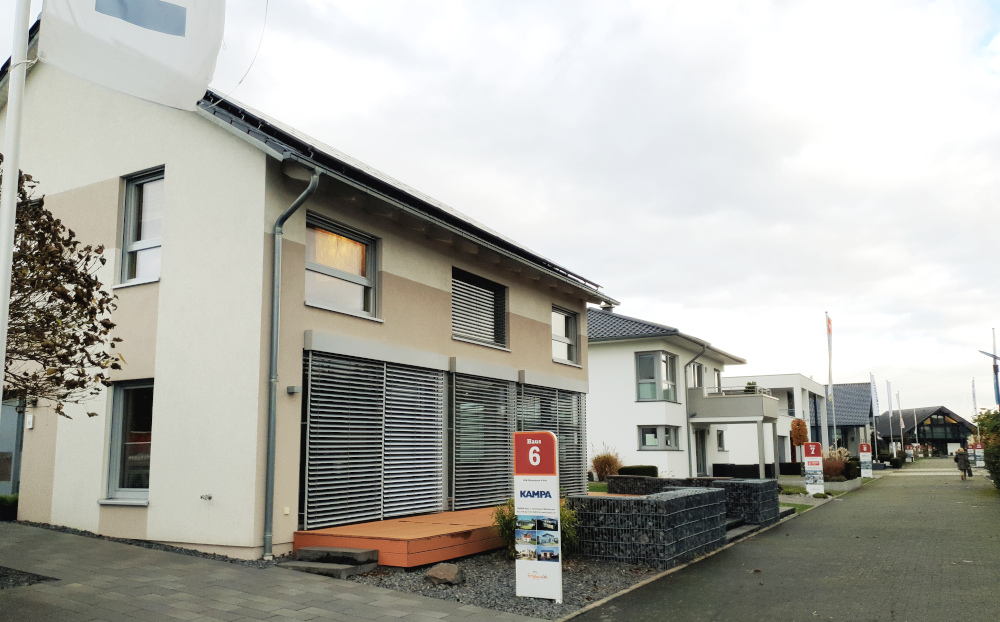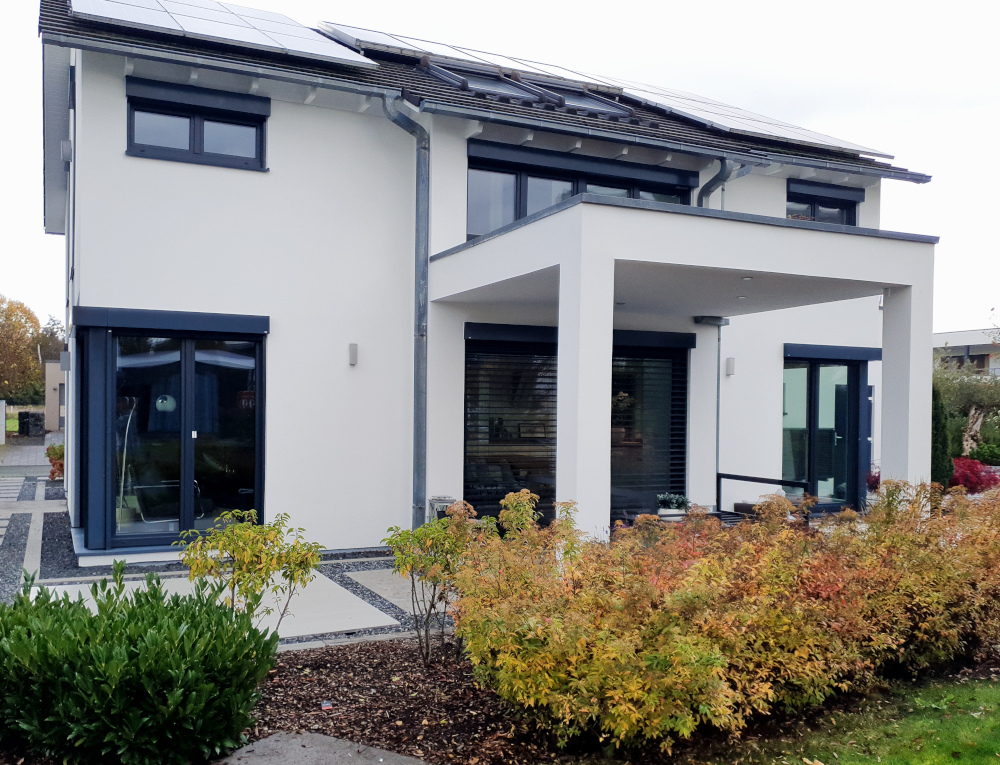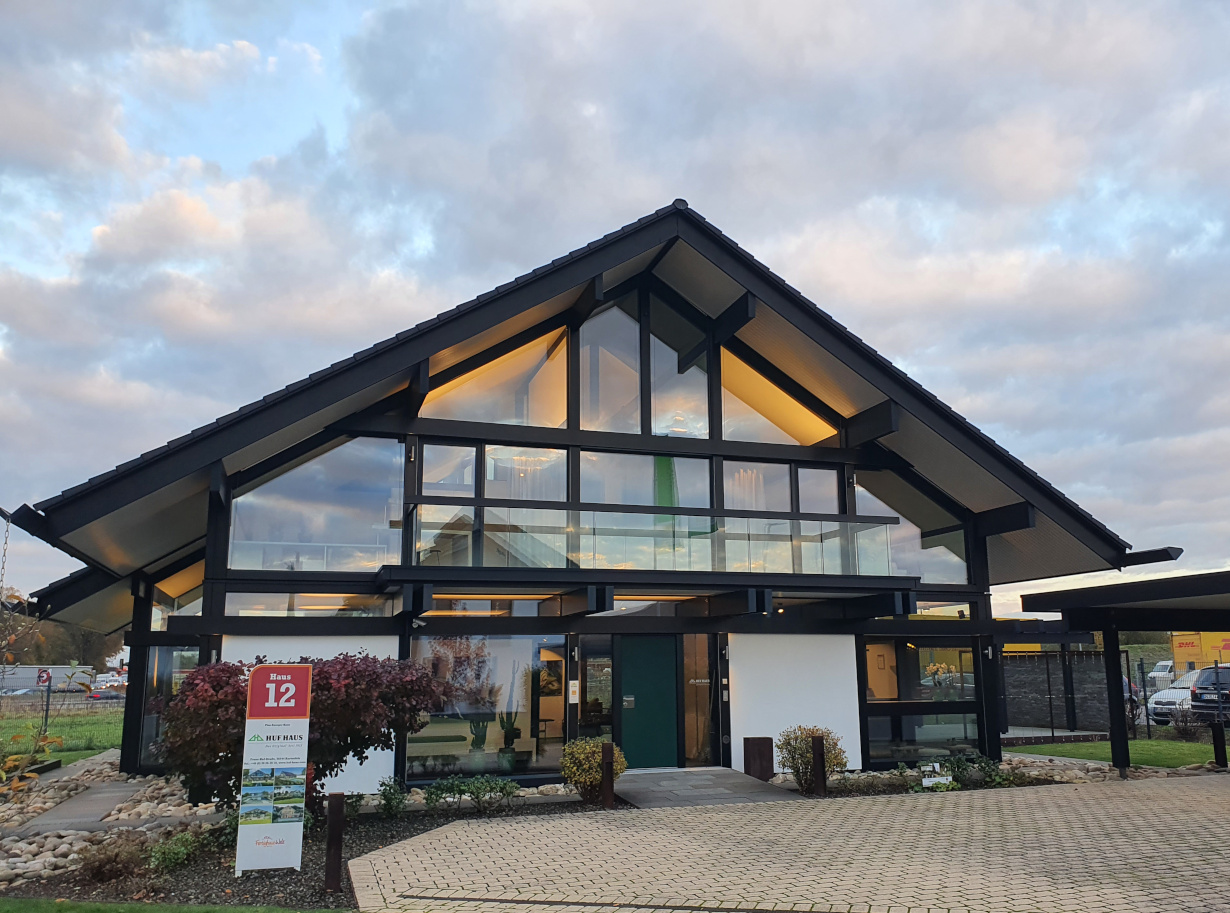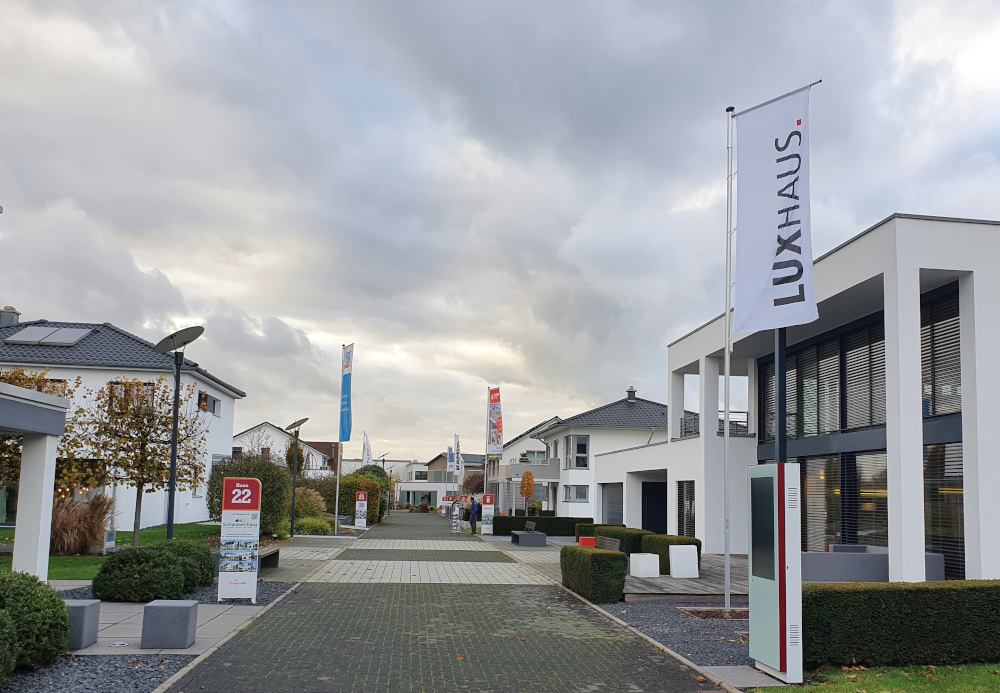 How a show park works
Regardless of the size of the showpark, typically each manufacturer builds a standard house design from its portfolio, but 'shoppers' are free to have a look round and choose this product, but also look at the wider range that the company produces.
In some case they can purchase one of these models as a takeaway to apply to their plot, planning allowed (which is simpler in Germany as it is based on zonal system which takes out some of the uncertainty), or they can customise their chosen design.
This might mean they can change layouts, floors, materials and fixtures and finishings, as well as other aspects, such as renewables or heating systems. So essentially, the show park homes represent a core range – or a starting point – for each prospective buyer. These are all owner-commissioned homes, but not one of them will be 'built' by the self builder, but commissioned. And this is an important takeaway for the UK market, as more people need to realise that this is a route to home ownership based on choice, and not on the desire to 'do it yourself'.
An important element of the showpark though is for customers to be able to price up different house types and customisation realistically, so that they can see the cost implications of design decisions and compare different companies.
Andrew Baddeley-Chappell, NaCSBA CEO said: "House shops on their own are not enough to deliver the much needed consumer choice in the new homes market – access to permissioned land and (for some with smaller deposits) access to finance needs also to be addressed.
"In the UK we have been conditioned into thinking that the choices we have for everything else we buy, such as cars, do not exist when it comes to buying a newly built house – whereas the reality should be (and is in Germany) that there is more choice and not less."
NaCSBA will be sharing an overview of the Show Park trip with members on 7 December 2021 at 10-11am.