The Halifax House Price Index for July has shown that prices for housing have remained resilient despite repeated Bank of England inflation hikes.
The housing sector was braced for a decline in house prices, and while the last four months have seen monthly falls, each has been less than -0.5%.
The housing index found that this equated to very little change in house prices, with the average home costing £285,044, down from £285,660 in February. The housing shortage has ensured that demand remains robust, despite the worsening economic climate for most people. This has been offset by the average +7% wage growth annually, which is linked to housing's resilience.
Surprisingly, first time buyer activity is holding up relatively well, although the data indicates a swing towards smaller homes in the pursuit of affordability.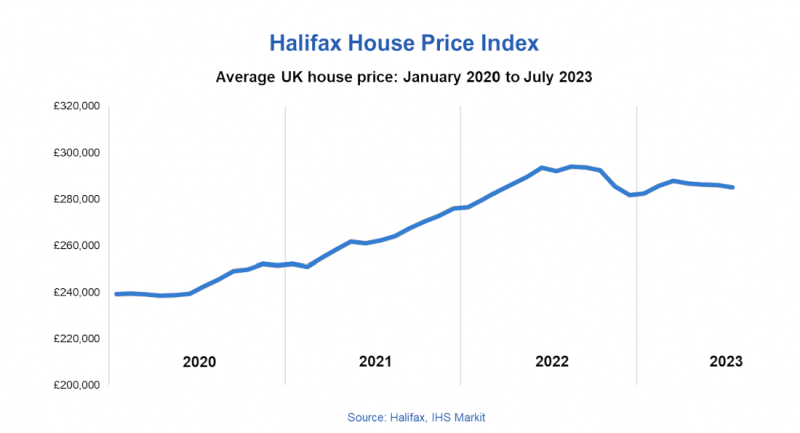 In its Q2 State of Trade Survey, The Federation of Master Builders reported that while those SMEs operating in the Repair, Maintenance and Improvement disciplines were enjoying increases in workload, new housing continued to lag. Its members reported a 2% decrease in workload in balance, although this is up from the 4% decrease evidenced in the Q1 2023 survey.
However, 13% of its members reported a decrease in housebuilding enquiries. The survey also showed that a shortage of skilled workers and material costs continued to have an adverse effect on the sector.