As part of PM Boris Johnson's dramatic cabinet shuffle – the biggest ever without a change of governing party – Robert Jenrick replaces James Brokenshire as Secretary of State for Housing, Communities and Local Government while Esther McVey has taken over from Kit Malthouse as Housing Minister.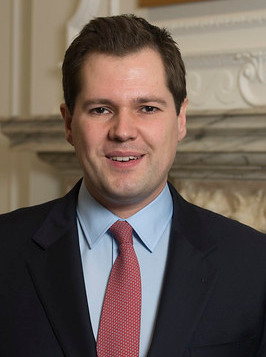 NaCSBA welcomes Jenrick and McVey to the roles, saying that they hope they'll continue the good work of supporting the Custom and Self Build sector, recognising it as a valuable route to additional homes as we work to alleviate the housing crisis.
Outgoing Housing Minister Kit Malthouse was an enthusiastic supporter of Custom and Self Build, speaking both at Grand Designs Live in May and at NaCSBA's House of Commons Reception earlier this year. NaCSBA wishes him well and thanks him for his support, and hopes his successor will embrace his lead
Former lawyer Jenrick has been in Parliament since 2014, while former TV presenter and businesswoman McVey has held several roles in government, including as Work and Pensions Minister under Theresa May, before she resigned over Brexit.
McVey is now the ninth Conservative housing minister in nine years, adding to the somewhat tired revolving door joke. Jenrick will be the third Secretary of State for Housing, Communities and Local Government since the post embraced housing in January 2018.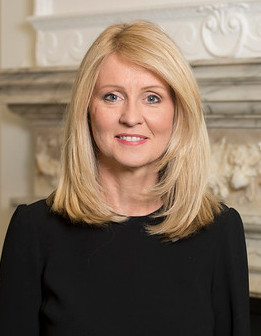 The Federation of Master Builders issued a statement that highlights the fact that neither has a back ground in housing, saying:
"The slate couldn't have been wiped any cleaner when it comes to the PM's new Cabinet. Not one single Secretary of State or Minister who the construction industry was working with up until yesterday remains in position. Yet again, our sector must start afresh briefing the key people on the issues that matter to the construction and house building sectors. In these uncertain economic times, some continuity would have been helpful."
However, despite a lack of construction experience, Jenrick wrote a column for The Times in October 2017 where he called for policies to bring smaller builders back into the market and establish development corporations to build new towns, including building homes on disused public land and selling them "at cost" to the under 40s.
Like the SME sector, a new suite of politicians means starting the conversation over for the Self and Custom Build sector as they explain the virtues and barriers to growth to key figures.
However, MP and Right to Build Task Force Ambassador Richard Bacon continued to champion the sector in the first Prime Minister's question time when he said:
"Mr Speaker. It is great to have an optimist as Prime Minister. Once we have left the EU can we please have more serviced plots of land, so that people can bring forward their own housing schemes and will he encourage the Housing Secretary and the new Housing Minister to meet with the Right to Build Task Force as soon as possible, which has already for the mere expenditure of £300,000 from the Nationwide Foundation added 6,000 to 11,000 extra dwellings to the pipeline already."
To which Boris Johnson replied:
"I congratulate my Honourable friend on the campaign that he has waged for so long. He and I have discussed this and I tried to steal his idea years ago and I support it unreservedly and I will make sure that the relevant meeting takes place as soon as possible.
"We will be working with Richard to ensure this meeting happens as soon as possible, and we hope that the role that our sector can play in delivering more and better homes will play a key part in the work of the new team."
Malthouse: supporting Custom and Self Build