NaCSBA Members voted at the 2016 AGM to introduce a Code of Practice and after two years of work it finally went live in December. The Code covers NaCSBA members who are selling to consumers and aims to give a competitive advantage to members as well as peace of mind to their customers.
For consumers the results of NaCSBA's Code of Practice are tangible, as membership of NaCSBA reassures them that they are dealing with a company who is committed to the custom/self build sector and has committed to treat consumers fairly.
This can be a vital element for self builders, many of whom will not have been through the process before, and therefore have limited experience of selecting companies for large ticket items.
NaCSBA's Code of Practice ensures that consumers can expect:
To see truthful adverts and marketing material,
Clear, helpful and adequate pre-contractual information,
Clear, fair contracts,
Staff who know about and meet the code,
That members have an effective internal complaints procedure,
That for any problems that cannot be resolved, the company will enter an Alternative Dispute Resolution (ADR) process via NaCSBA or another provider (if they already have one in place).
The resolution aspect of the code offers a further level of reassurance, giving consumers – and members – confidence that any disputes will be resolved fairly and impartially. To support NaCSBA with this, it has appointed The Centre for Effective Dispute Resolution (CEDR) as an Alternative Dispute Resolution provider, should disputes not be resolved via NaCSBA directly.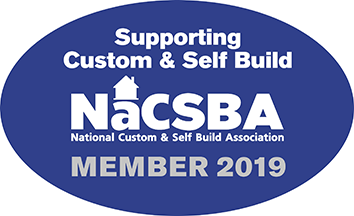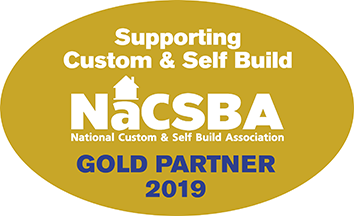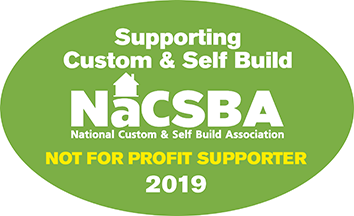 To support the process, NaCSBA membership has been split into three distinct bands:
Standard NaCSBA members (blue badge) – including a range of companies offering products and services,
Gold Corporate members (gold badge) – with the right to market to NaCSBA's data list for anyone happy to have third-party contact,
Not-for-profit members – including bodies, groups and councils who don't sell to the public. These can use the green badge, which defines them as a Not For Profit Supporter (and, therefore, outside the remit of the Code of Practice)
Adverts will be run in the self-build press later this year which encourage consumers to look for a NaCSBA membership badge when choosing their suppliers and so all members are encouraged to start using their gold or blue membership badges on email footers, websites, brochures and exhibition stands etc.
Calum Taylor, NaCSBA Membership & Development Representative said, "NaCSBA's new Code of Practice evolves our services to our members and carries on our tradition of working to improve the process for anyone wanting to have a hand in building their own home."
"The code is a big step forward in terms of delivering real value to our members and should help ensure that their businesses grow more quickly than those of non-members."
Members can obtain their badges by emailing in their request.