On the 13 Feruary 2019, the Right to Build Task Force will once again be conducting a site tour of Graven Hill, the only professionally-focused tour of the UK's largest custom and self build site.
These popular tours offer an insider's guide to the diversity of products at Graven Hill, which includes a range of products from serviced-plots for Self Build to customised homes. The Task Force tours are hugely popular and typically fill up quickly, so don't delay in booking your spot – perfect for any planning or housing professionals working to diversify housing supply.
The visit is ideal for a range of stakeholders, including finance professionals, landowners, local authorities, housing teams and community-led housing groups.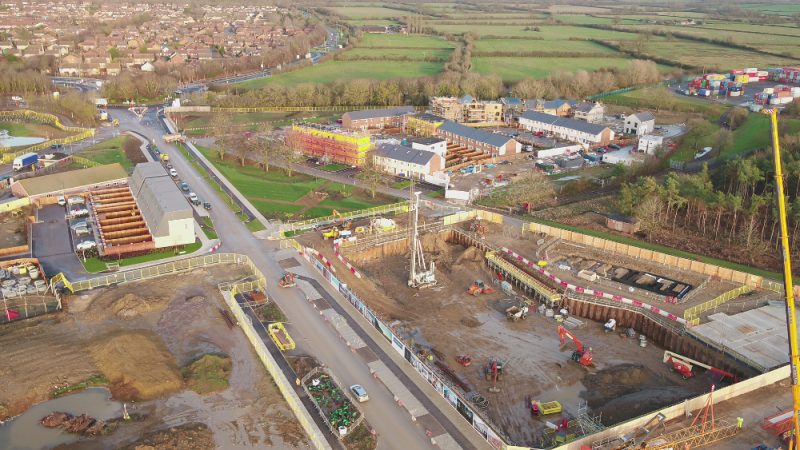 Opportunities and challenges
During the trip the Right to Build Task Force will be sharing its experiences on alternative housing provision through Custom and Self Build, as well as the challenges that need to be overcome for its delivery.
The one-hour long tour includes:
An introduction to Graven Hill;
An explanatory visit to the Plot Shop, the sales suite for customers;
A minibus tour, including Phase 1, Golden Brick plots, Custom Build Homes (detached and terraces), Affordable housing, Hillside Plots, The Crescent, landscaping/features and Phase 0 (as featured on Channel 4's Grand Designs: The Street).
There are two tours on the day: 11am and 12:45, departing from Bicester Library.
Tickets cost £131.22 per person, with NaCSBA members, local authorities and established community groups getting a special ticket price of £100.92
The Right to Build Task Force works as consultancy to support opportunities for custom and self build in the UK – its work has resulted in 7000 plots moving into the pipeline.
Visit its Right to Build Toolkit for a range of briefing notes and case studies and details for how to get in touch.