On the 11 April 2019, the Right to Build Task Force will be leading one of the very few site tours of Graven Hill aimed specifically at professionals working in housing and the self and custom build sector.
The tour is a unique insight into the UK's largest custom and self build development, which features a range of different approaches to diversification through some form of customised home choice.
These exclusive visits are of huge value to a range of stakeholders interested in diversifying housing supply, including finance professionals, landowners, local authorities, housing teams and anyone working in community-led housing.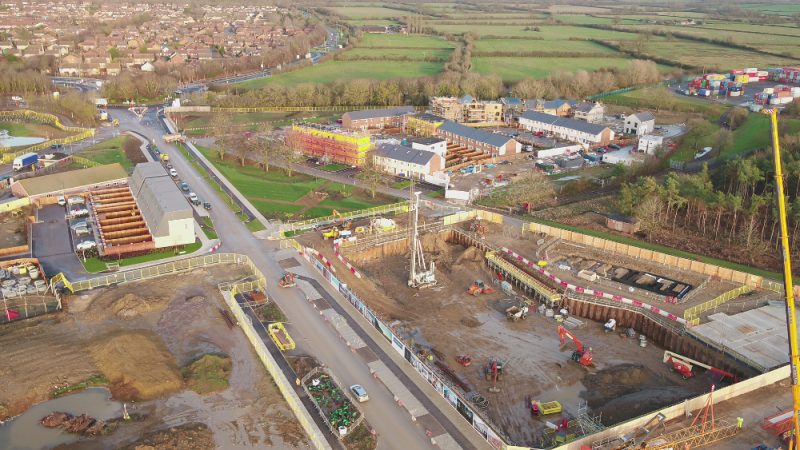 Opportunities and barriers to growth
During the tour the Right to Build Task Force will be review a range of questions about this alternative form of housing provision, its practical applications and the opportunities and challenges of bringing on custom build sites in general.
The one-hour long tour includes:
An overview of the Graven Hill project;
A explanatory visit to the Plot Shop, Graven Hill's user-friendly suite for selling plots and customisable properties;
A minibus guided tour around the site with commentary; and
Insight into the different housing types and opportunities on offer, including Phase 1, Golden Brick plots, Custom Build Homes (detached and terraces), the 'Flying Factory', Affordable housing, Hillside Plots, The Crescent, landscaping/features and Phase 0.
Tickets cost £130 per person, with NaCSBA members, local authorities and established community groups getting a special ticket price of £99.98, and there are two tours on offer on the day, starting at 11.55 and 1.15pm, from Bicester Library ground floor reception.
The Right to Build Task Force works to grow opportunities for more custom and self build in the UK, and it has an educational aspect to its work, such as this tour, in that it shares the learnings and experiences of the industry to facilitate more growth.
Visit its Right to Build Toolkit for a range of briefing notes and case studies that illustrate different projects and routes to ownership, and benefit from the successes of other projects.