Two owner-commissioned homes schemes have made the finalist list in the Royal Town Planning Institute (RTPI) Awards for Planning Excellence, in the Excellence in Planning to Deliver Homes – Small Schemes (up to 50 homes) category.
Self build is represented by the Bantaskin Street scheme in Glasgow, a council enabled scheme in an urban setting in Glasgow, Scotland, that offers an alternative new approach to planning that simplifies the process for self builders. The site, at the Forth and Clyde Canal Locks in Maryhill includes the design (pictured) by Ann Nisbet Studio for a two-bedroom home, which has been shortlisted, as part of the first phase of six homes. A further two sites for sustainable homes are due to be released later in 2020.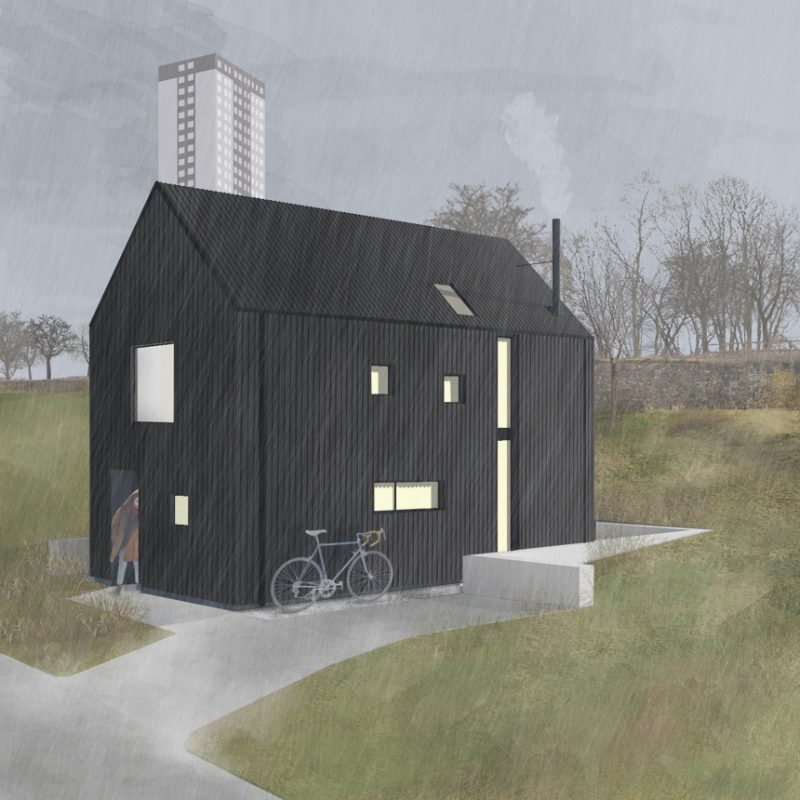 The other owner-commissioned scheme nominated is the Marmalade Lane (main picture) cohousing scheme, by TOWN and Greater Cambridge Shared Planning Service, which was collaboratively brought forward, planned and designed by a mixed team of residents, architects, developers and members of the local authority.
Angela Doran, NaCSBA's board member for Scotland and Self Build Coordinator at Glasgow City Council, said: "It's fantastic that this unique planning approach – involving collaboration between housing and regeneration, planning and project management departments within Glasgow City Council – has been recognised.
"The uniquely creative, individual designs which have emerged from our design code and plot passport approach have proven that thoughtful planning creates great places! The pilot project of six self build homes is now on site and will be the first of many innovative self build developments enabled by GCC. Hopefully this will encourage other councils to follow suit."