NaCSBA responded to the Autumn Budget and its emphasis on growing housing supply by saying that the custom and self-build homes sector holds the key to growing housing diversity, but it's reliant on local authorities promoting their Right To Build registers.
The housing market must get better at giving people being greater choice if Government really wants to drive improvements in quality and diversity, and custom and self-build homes can help drive this process. But it can only do this if more people are aware of their rights under the Right To Build legislation.
NaCSBA believes that it is only when those buying new homes are given more choice will we see a step change in building the homes people actually want to live in, and so are happy to see built locally.
The fact that the Autumn Budget didn't mention the custom and self-build sector by name is a missed opportunity for promoting this vital route to housing. However, it did indirectly include proposals that will boost supply, in the increased funding for the Home Building Fund and also with its active support of SME builders.
SMEs are those most likely to benefit from an increase in smaller plots, also included in the budget with its announcement that, in future, local authorities will be expected to bring forward 20% of their housing supply for small sites.
Budget: engaging with the community
NaCSBA's view is that the Right To Build offers a unique way of capturing local support for development as it offers reassurances that quality homes are being created in the right areas, to reflect people's lives and needs. In turn this makes them far more likely to be sympathetic to smaller scale development brought on by local companies. But key to this engagement is creating an awareness of the Right To Build and what it can deliver locally.
Consequently, Local Authorities should be actively promoting their Right To Build registers, to re-enfrachise local communities.
The Right To Build Task Force is already working with enthusiastic councils to bring on custom build housing – with affordability and scale a key priority. But more councils need to engage with the RTB legislation and communicate to the public their right to sign up to the registers.
The RTB Task Force has already been facilitating custom build serviced plots, such as with its work with Aylesbury District Council and Buckinghamshire Advantage creating 165 plot opportunities in Aylesbury Woodlands.
Michael Holmes, Chair of NaCSBA said: "Consumer choice is at the heart of every market except for those looking to buy a new home. The custom and self-build sector offers choice, quality and value. Vitally, it enables more and better homes to be built and helps grow both demand and support for new housing.
"The custom and self-build sector is already producing a substantial number of new homes and the Right to Build in England is a key building block. However, on average, custom and self-build housing delivers 39% of new homes in developed economies, and the UK is the exception at 7% currently.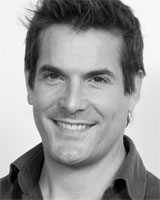 "NaCSBA would like to see the custom and self-build option available to all those accessing the housing market. This includes those with smaller deposits and/or looking at affordable housing options. But there is more that could, and should, be done, and we will continue to work with national and local government, land and finance providers and other stakeholders to help many more people into a home that they love."
Members of the public can visit NaCSBA's Right To Build Portal for free to find a direct link to their local authorities' Right To Build register, where they can sign up to declare their interest in designing, commissioning or building their own home.