The Scottish Government has published the draft version of the Fourth National Planning Framework (NPF4), which sets out the Scottish Government's proposed long-term plan for the development of Scotland to 2045. The draft paper references self build as a solution to affordable housing in rural areas, as well as part of a suite of approaches for securing greater diversification in housing supply.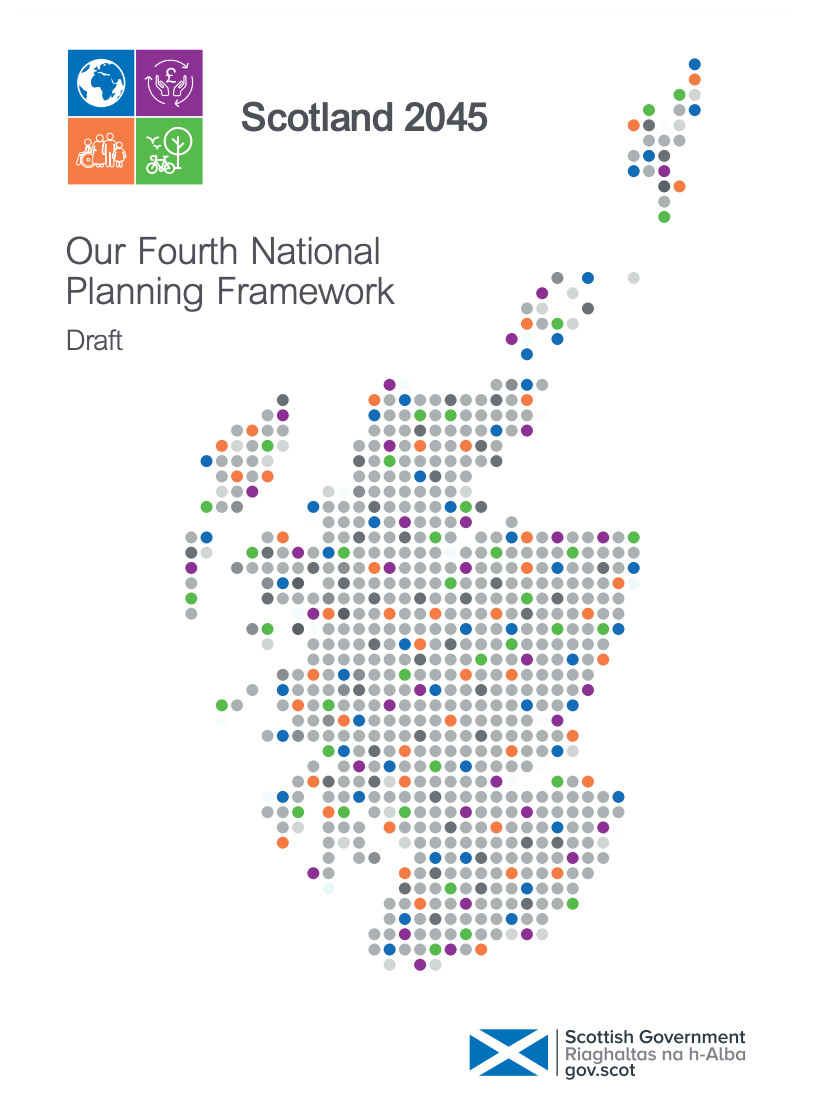 As a planning tool, NPF4 is the national spatial strategy for Scotland that sets out associated regional action areas, including:
North and West Coastal Innovation
Northern Revitalisation
North East Transition
Central Urban Transformation, and
Southern Sustainabillity
The NPF4 puts forward a set of policies ambitions and principles to shape development and sustainability in the built environment, and is currently under review by Scottish Parliament, with the NPF3 framing activity currently.
Self build inclusions
In the context of rural housing the draft document references the need for affordable housing that improves choice and access to homes, especially areas suffering from the problems associated with short term holiday lets and second homes. The draft NPF4 states:
"Local solutions may include key worker housing, temporary homes for workers in remote areas, self-provided homes, including self-build and custom build."
The paper acknowledges the role that new housing can make in securing a future for fragile remote, rural communities where an inability to secure housing can lead to fragmentation.
In relation to developing proposals for quality in new homes, the draft NPF4 calls for:
"Proposals for new homes that improve affordability and choice should be supported. An equalities led approach to addressing identified gaps in provision should be taken, informed by the Evidence Report or Local Housing Strategy, whichever is latest. This could include: self-provided homes…."
It also sets a benchmark of 25% affordable homes to be included on development proposals where there is an identified requirement. However, it states that authorities can set out in local plans where they want to lower this contribution, including to offset the incentivising of specific house types to support the diversification of supply, such as self-build.
Finally, and not directly referencing self build, the draft document supports the use of vacant or derelict land for housing, offering a welcome note for self builders in existing settlements seeking to convert or build on infill or derelict sites.
"Planning applications for proposals that result in the permanent or temporary reuse of vacant or derelict land and buildings should be supported in principle."
Angela Doran, NaCSBA's representative in Scotland said, "These are some really positive inclusions, which could help to scale up self and custom build in Scotland and potentially help us catch up with the great work already done in England with the Right to Build Act and other planning legislation.
"However, NaCSBA would like to see more direct references to self and custom build and the ways in which it can deliver adaptable housing and rural – as well as urban – housing solutions. NaCSBA will continue to lobby for greater reference to custom and self build, and hopes that the published NPF4 strengthens the great start seen in the draft document."
Image: Sharonang/Pixabay